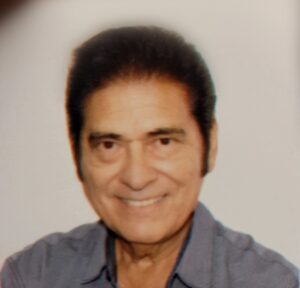 On Friday, November 27, 2020, Lawrence Edward Rossett(Larry), loving husband and father of two children, passed away at the age 76.
Larry was born on February 29, 1944 in Galveston, TX to Isidro and Sara Rossett. Larry started shining shoes at the age of 6 at a local barbershop and by 17 was barbering. His career as a barber lasted 59 years which included his service in the Army. In 1976 he began working at Beto and Sons Barbershop and he owned a TV repair shop. He opened Clip and Curl Hair Salon and Barbershop in 1980 where he worked until his final days. On November 18, 1971, he married Alicia Rossett. They raised two children, Earl and Shavon.
Larry was a businessman, entrepreneur, and barber. He would say "jack of all trades and a master of none". He had a passion for his craft, he loved his community, and most of all he enjoyed coming to work and talking to his customers and friends. He was a fan of old school boxing, TV westerns, and an avid music lover. He was a collector of memorabilia and music in every form. He was known for his quick wit, his infectious smile, and his hair. He was an extraordinary man with a compassionate spirit. In every way, Larry was a beautiful person. Leaving a lasting impression of love and kindness on everyone he met.
Larry was preceded in death by his father, Isidro Rossett, his mother, Sara Rossett and his sister Maria Elisa Rodriguez. He is survived by his wife Alicia Rossett, his two children, Earl Rossett and Shavon Rossett, his grandson Sabian Rossett, his brothers Isidro(Stormy) Rossett, Martin Rossett and Ray Rossett. Visitation will be held at Eckols Chapel on Wednesday December 2nd from 11am to 2pm. A Rosary and celebration of life will be held on Wednesday, December 2nd at 2pm at Eckols Chapel.