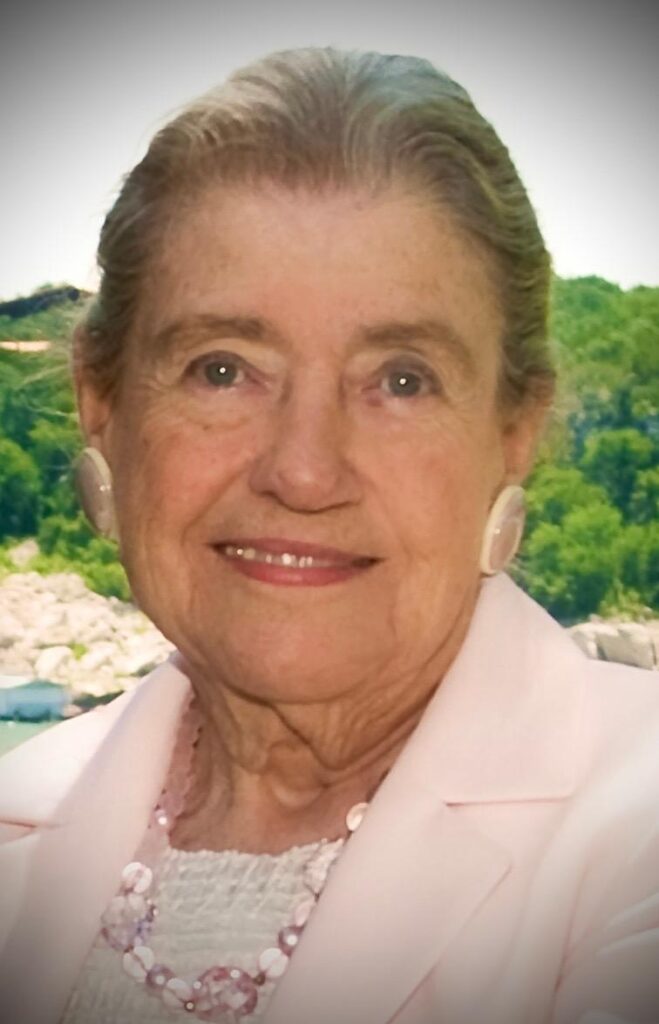 At the age of 95 years, Joyce Elaine Young Lyons was called to heaven by her Lord and Savior.
She was born in Kenedy, Texas in 1926 but had made her home in Austin since 1976. It was there that she died on August 24, 2022.
She was preceded in death by her loving parents, O.C. Young and Ruby Youngblood Young, both lifelong residents of Kenedy. She was widowed by her first husband of 18 years, Fred N Stedman and later widowed by her second husband of 39 years, Bill G Lyons. I would be remiss if I did not also mention her grandmother Ella Youngblood; her Aunt Leta Atkinson and her cousin Dorothy Atkinson Kolinek who she loved so much and with whom she spent so much of her youth.
Joyce is survived by her only child, Christy Stedman Morris and son-in-law, William Y Morris; her grandson, Justin N Morris, his wife Elizabeth and two daughters, Kenedy and Natalie; as well as her granddaughter, Rebecca Sharp-Leal, her husband Christopher and her daughter, Ruby Sharp, all of the Austin area.
Joyce graduated from Kenedy High School in 1943 and went on to earn a BBA from Baylor University in 1947. She taught school right after her graduation and then again after the death of her first husband. She had the patience of Job which came in handy as she dealt with class after class of little first graders in the San Antonio ISD. She hoped that her Christian life had in some way marked some of those formidable little minds.
She was a devout Christian her whole life, having first made a profession of faith in the Kenedy Baptist Church around the age of 10. At the time of her death, she had been a member of Park Hills Baptist Church in Austin for 30 years.
Graveside Visitation will be held Monday, August 29, 2022 from 10:15 to 10:30 A.M., with Graveside Services beginning at 10:30 A.M. in the Kenedy Cemetery with Weston Reece officiating.