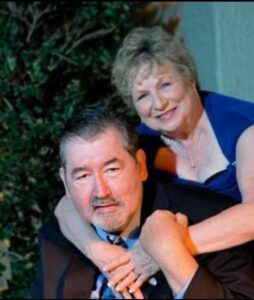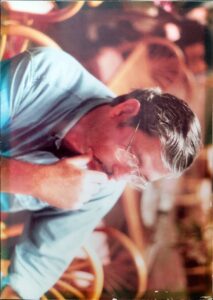 Peter James Sylvester Sr. 78 of Corpus Christi, passed away peacefully on February 17th at 11:20p.m. Peter Sr. was surrounded by his wife Bonnie, son David, daughter-in-law Liz. Those who were unable to be by his side physically were there in spirit, his eldest Son Peter Jr. and family we're surrounding him with love and prayer from afar.
To Know Peter Sr. was to know creativity, love and laughter. There isn't a memory anyone can share where there wasn't a smile or a laugh involved. Peter Sr. was born in Hilo Hawaii on December 3,1943 to Louise Decambra Sylvester and joined in his upbringing by his stepfather David Sylvester. He lived his early life there until the age of 13 when he and his family made the relocation to Northern California. After high school, Peter Sr. joined the U.S. Navy and served our Country bravely and proudly. Once honorably discharged, he found the love of his life and married Bonnie Sylvester for (57) memorable years. Together they brought (2) sons Peter Jr. and David Sylvester into this world. Peter Sr. enjoyed drawing and painting mainly pieces of his home in Hawaii. Peter Sr. enjoyed writing and even wrote a book of his life and eagerly hoped to one day produce a documentary or movie. Although, a film was never made, that didn't stop him from creating, narrating and staring in his own home films. Peter Sr. was a loyal supporter to his son's karate and sports endeavors, he actually quit a job to see them play once. There wasn't anything Peter Sr. wouldn't do for his wife and boys, Peter Sr. was preceded in death by his brother Rodney Sylvester on March 12, 2021 and is succeeded in life by his sister Anita Kaeagy, (4) grandchildren Christopher, Taylor, Joshua and Nicholas and (2) great grandchildren Memphis James and Zaylee.
This summer the family will honoring Peter Sr.'s final wish to returned to his beloved Home Hawaii, where his ashes will be spread amongst the water falls and playgrounds of his youth.