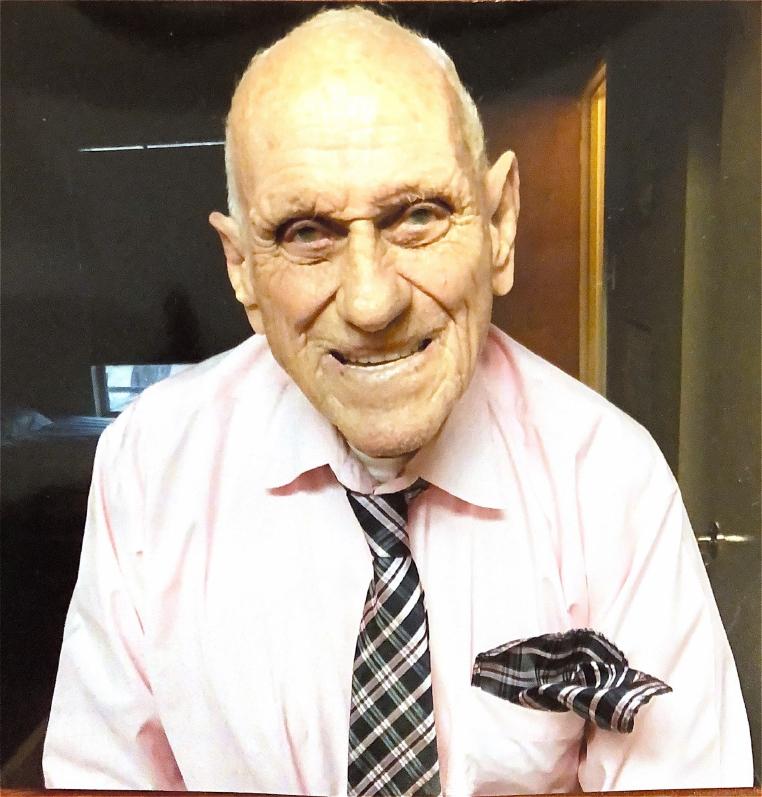 Welton E. Fudge, 92, of Mineral, Tx went to be with the Lord Tuesday, December 27,2022. He was born October 13,1930, in Bee County, Texas to the late Lee and Viola (Stevens) Fudge.
Visitation will be 5:00 to 7:00 PM, Monday January 2, 2023, at Eckols Funeral Home, 420 W Live Oak St, Kenedy, TX. Services will be at 10:30 AM Tuesday January 3, 2023, at Eckols Funeral Home, with burial to follow at Hebron Cemetery. Lunch will be provided at the Kenedy Church of Christ.
Pallbearers will be Brandon Kovar, Nomar Maldonado, Garrett Kunkel, Cody Kunkel, Blake Kovar, Broden Fudge.
Welton was preceded in death by his parents Lee and Viola Fudge, his beloved wife of 62 years Maxine Fudge, grandson Timothy Smith, Ronny Fudge Jr, son in law James Smith, Sister Letha Lee (Hank) Snead, Brother Cecil (Dona) Fudge, and Leon Fudge.
He is survived by his wife Dorothy Fudge, his sons, Ronny (Shirley) Fudge, Robert (Crystal) Fudge; his daughters, Linda (David) Ivey, Carol (Andrew) Davis; 9 grandchildren Randy (Rachel) Fudge, Cheryl (Matthew) Gierish, Niki (Scott) Leighton, Rhonda (Brandon) Hong, Candace (Josh) Kovar, Justin (Erin) Fudge, Kathleen (Alan) Kunkel, Kent (Noelia) Ivey, Jaime (Michael) Morris. 9 great grandsons Nolan Araujo, Brandon Kovar, Nomar Maldonado, Garrett Kunkel, Cody Kunkel, Blake Kovar, Broden Fudge, Maverick Ivey, Ace Leighton. 9 great-grand daughters Bailey Fudge, Scarlett Hong, Emily Morris, Megan Gierish, Makayla Kovar, Luna Mae Ivey, Maxine Morris, Carolyn Morris, Macy Gierish. A host of step grandkids, great grandkids, and great great grandkids.
Welton attended Patty Welder until the eighth grade then he went to work on the farm. He then decided to go to work at Central Power and Light Company at the age of 19 years old. He worked for them for 41 years before retirement as a lineman. Anytime we passed an CPL-AEP truck he practically climbed out of the window to wave at them. He was a very active Christian attending Kenedy Church of Christ for many years. He had many hobbies: wolf, coon, fox, hog, deer, and bird hunting and breaking horses: along with playing wahoo, chicken foot, hand and foot, trail, canasta, hearts. He especially loved it when his son would take him to Yoakum to play dominoes. He also loved to camp with his family and his CPL friends. Above all else he loved spending time with his family, friends, and especially his grandkids and great grandkids!