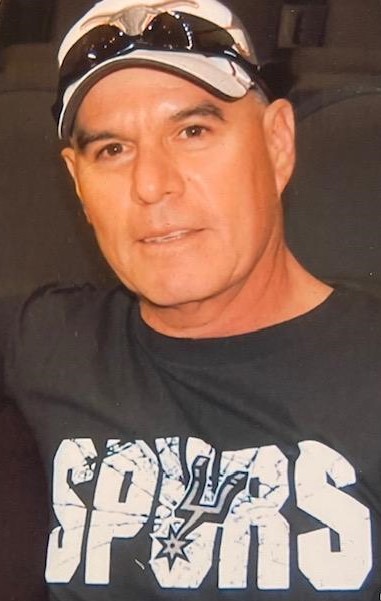 Alejandro "Alex" B. Martinez, Age 63 of Floresville, TX entered eternal rest on Friday, July 28, 2023.  Alex was born June 1, 1960 in Sinton, TX to the late Clemente and Lydia Botello Martinez.  Alex married Mary Christi Villanueva on May 4, 1981 in Kenedy.  He was a loving Husband, Father, Brother, Uncle, a Process Operator for Ashland Manufacturing for 44 years in Kenedy and of the Catholic Faith.
Alex is preceded in death by his parents, Clemente and Lydia Botello Martinez.
Alex is survived by his loving wife, Mary Christi Villanueva Martinez of Floresville; daughter, Jessica Kate Martinez of Portland, Oregon; son, Alejandro Martinez, Jr. of Floresville; sisters, Sylvia Albiar of Victoria, Ida Gonzales of Kenedy, Grace Martinez of Kenedy, Elsa Martinez of Kenedy; numerous nieces and nephews and his beloved pets, Ranger and Cash.
Visitation will be held Wednesday, August 2, 2023 from 10AM to 12PM with a Holy Rosary to be recited at 12PM in the Eckols Funeral Home Chapel. Interment will follow in the Loma Alta Cemetery in Kenedy, TX.
Serving as Pallbearers will be: Michael Salinas, Edward Villanueva, David Lerma, Jr., Indy Hinojosa, Brandon Vasquez, and David Ferron.