Linda June Karl Jimerson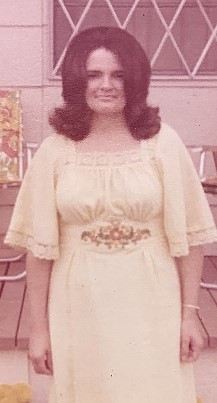 Life Reflections
Linda June Karl Jimerson, age 75, passed peacefully into the arms of her loving Savior, Jesus Christ, on November 6, 2023. Linda was born June 25, 1948 in Yoakum, Texas to her adoring parents, Raymond and Audrey (Fitch) Karl. She grew up in rural Lolita, Texas surrounded by her family. In her early years, she learned the importance of faith, family, rabbit, squirrel, deer and fried frog legs.
While a senior in high school, Linda met the love of her life, Tommy Jimerson (who was then a Sophomore at Texas A&I). Linda was dutifully taking notes in her future brother-in-law's Shorthand class, when she first saw her soon-to-be husband. Linda graduated from Industrial High School and then continued her education at Texas A&I Kingsville.
Linda and Tommy married on October 10, 1966 in Reynosa. The two began their life together in Kingsville, in their first home – an 18 foot camper trailer. On their wedding day, Linda wore a beautiful Jackie Kennedy inspired dress suit that she spoke of quite often and elegantly wears this very day. College friends of the newlyweds gifted them with an extravagant dinnerware set, sheepishly collected from the A&I Baugh Hall Cafeteria. Linda's GPA at A&I was always superior to Tommy's, even though he claims to have made better grades – his only downfall was not sitting on the front row sporting a mini skirt.
Years passed and after a few stops along the way, Linda and Tommy built their family home in Choate, Texas during the summer of 1979. Linda worked unselfishly, both within and outside of the home…sowing seeds of fruitfulness.
Together, Linda and Tommy were active members of the Choate Baptist Church, where Linda served as Treasurer for many years. Linda enjoyed serving the children of the community, especially during the annual Christmas Caroling Hayride – where she made certain there was enough hot cocoa and Halepaskas' cookies for everyone.
Linda loved fiercely. She received the title "Big Mama" when she first became a grandmother, but was adamant to never be referred to as "Great Big Mama" by any future great-grandchildren. Today, very few people call her anything other than Big Mama.
To her children, she was never a "helicopter mom" – she allowed them to succeed or fail on their own. Although, she did tend to always support her kids and grandkids at sporting events…she would bring the "nuke". She preferred the B-52 Bomber approach when disagreeing with a call……RUMOR has it she followed an official into the locker room after a basketball game to inform him of his – BAD calls.
When her children failed to live up to certain expectations, they knew they were in "real" trouble when she bit her tongue, a gesture many Karl's are notorious for. They were told to prepare themselves for a butt-whippin' – so they added several layers of clothing and waited impatiently for their dad to come home. However, most of the time the discipline was forgotten after she was made to see the humor of the situation.
Fighting wasn't tolerated in her house. Once, she separated Jay and Ricky with a broom diffusing a slight altercation. In compliance with her brothers' speculation – Taunja was the one child who could do no wrong. An example being when one of her older brothers made a very athletic move dodging a large marble thrown their way, by six-year-old Taunja, shattering a glass plated oven door…the two boys got the blame.
There was never a school day without a hot breakfast to send the kids on their way or an evening without a full course meal, even after late night sporting events and barn chores. When grandkids came along, the same was true, only with added extras. Typically brownies, or whatever else their hearts desired. Cooking was part of her purpose, she loved preparing large family meals and seldom allowed others in her kitchen – making sure that all of the goodness was prepared exactly as it should be. A few signature dishes included Chicken Rotel, Chocolate Pie, Coca-Cola Cake and Taco Soup. To add, her tea was the envy of every respectable church lady. Her motto was….Live well, Laugh Often, Love Much, and…that Happiness adds and Multiplies as we Divide it with Others.
Linda June (AKA Big Mama) was a fierce competitor. She played basketball in high school, ran track and won her first 400 yard dash as a Freshman at Texas A&I. Tennis was another favorite sport, everyone wanted to be her doubles partner at family reunions – of course, she was selective. Table games were also in her wheelhouse. The sound of cards shuffling was heard by her children on several date nights – she would play solitaire at the dining room table until the "date" called it a "night". She never turned down the opportunity to demonstrate her 42 skills and without exception, always knew her opponents' hands.
Her competitiveness was often seen, or some may say heard, from the bleachers – whether it be at a stock show or sporting event. The best seats were a priority – she would always tell Tommy that she would "Save a Spot" for him. Many times that spot would be filled by someone who didn't mind the occasional resounding disagreement when the judge, umpire or referee "Got it Wrong".
Although not really known to utter foul language (less the somewhat frequent "Oh Bull Sh…t" retort) – she became infamous amongst family and friends for shouting "Oh Sh…t" while sliding down a few red- carpeted stairs on her rear end at an Elvis concert in Vegas, and in the process breaking a high heel. With the intent to entice – Tommy frequented the re-telling of the incident. Linda didn't let him win, she always ended the story reminiscing over Elvis splitting his tight, white pants while on stage.
Linda was an adamant giver. Credit was never taken or even desired to be taken. She loved her immediate and extended family unconditionally and gave all that she could even when she couldn't.
Just prior to the Heavenly journey into her Eternal Home, Tommy reminded Linda to "Save him a Spot"…those words will resound in his heart until our Heavenly Father reaches for his hand and joins it with her's once again.
The following is a "Collection of Attitudes", in reference to the Parable of the Good Samaritan, taken from Big Mama's Bible that was given to her by Tommy on December 24, 1996:
Luke 10:25-37
*To the expert in the law, the wounded man was a subject to discuss.
*To the robbers, the wounded man was someone to use and exploit.
*To the religious men, the wounded man was a problem to be avoided.
*To the innkeeper, the wounded man was a customer to serve for a fee.
*To the Samaritan, the wounded man was a human being worth being cared for and loved.
*To Jesus, all of them and all of us are…worth dying for.
"Love your neighbor as yourself"… to everyone who was privileged the opportunity to know her – Big Mama was and will eternally be the Loving Neighbor.
Linda is preceded in death by her father, Raymond Karl; mother, Audrey Karl; father-in-law, Wiley Jimerson and mother-in-law Delsie Jimerson.
Left to cherish her memory is her Steadfast Husband of over 57 years, Tommy Jimerson of Choate; Siblings: Patsy Jones and husband Jerome of Hull; Sue Karl of Sweet Home; Larry Karl of Port LaVaca; and Dennis Karl and wife Dee of LaWard; Her Children: Jay Jimerson and wife Ellie of George West, Ricky Jimerson and wife Lisa of Falls City, Taunja Schroeder and husband Tommy of Choate; Her Grandchildren: Ty Jimerson and wife Tori of Weesatche, Wade Jimerson and wife Karley of New Braunfels, Kate Hussey and husband Will of George West, Luke Jimerson and wife Kelli of Cibolo, Zach Jimerson of New Braunfels, Gabe Jimerson and wife Lexa of New Braunfels, Hannah Jimerson of San Antonio, Trayle Schroeder of College Station, Trew Schroeder of College Station, Taije Schroeder of College Station and Trak Schroeder of Choate; Her Great-Grandchildren: Thomas Jimerson of Weesatche, Eli Jimerson of Weesatche, Wren Rose Jimerson of New Braunfels and Weston Jimerson (who is scheduled to make his earthly debut at the end of the month) – as well as numerous nieces, nephews and extended family.
Family Visitation will be held Friday, November 10, 2023 from 5:00 p.m. – 7:00 p.m. in the Eckols Funeral Home Chapel. Funeral Services will be Saturday, November 11, 2023 at 2;00 p.m in the Eckols Funeral Home Chapel with the Rev. Bruce Irving oficiating. Interment will follow at the Choate Cemetery. Afterwards please join the family at the Choate Baptist Church Feloowship Center for food, friends and fellowship.