MARY LOUISE ZIEGLER PULLIN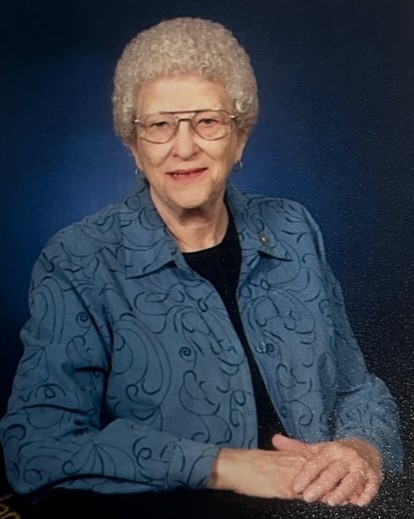 Mary Louise Ziegler Pullin passed away November 8, 2023 at the age of 89. She was born on November 17, 1933 to Louis and Helen Shedden Ziegler.
Mary Louise attended school at the Camp Ranch school in Floresville before being transferred to Floresville High School, where she graduated in 1950.
She married Roy Pullin of Kenedy on January 13, 1951 and they moved to Ft. Hood where he was stationed. After his discharge, they returned to Kenedy to begin life after the Army. They were blessed with four children: Dixie (Bobby) Mutz of Falls City; Russell (Andrea) Pullin of Midland; Stanley Pullin of Floresville; and Dr. Clayton (JoLynn) Pullin of Helotes. Six grandchildren: Nathan Mutz; Aaron (Jeanne) Pullin; Cash (Avery) Pullin; Savannah (Robert) Denison; Emily Pullin and Logan Pullin. Eight great-grandchildren: Mattie, Mikaylee and Mella Mutz; Lena, Toby, and Mary Emma Pullin; Henry and Scout Pullin. She also leaves behind many beloved nieces, nephews, and dear friends.
Mary Louise and Roy owned and operated their own custom processing business from 1977 until 2003. They enjoyed all of their customers and made many friends during those years. Afterward, Mary Louise went to work at the Karnes County Thrift Center and loved her job up until she suffered a stroke in November 2014.
Mary Louise was preceded in death by her husband, Roy; her parents; brother, Robert Ziegler; and grandson, Sgt. Mitchel Mutz.
Visitation will be from 5:00 to 7:00 p.m. on Monday, November 13 at Eckols Funeral Home in Kenedy. Funeral services will be held Tuesday, November 14 at 10:30 a.m. at the Good Shepherd Lutheran Church In Kenedy, with Pastor Wally Schievelbein officiating. Burial will follow at the Kenedy Cemetery. Pallbearers include grandsons, Nathan Mutz, Aaron Pullin, Cash Pullin, and Logan Pullin, along with Donald Walston and Robert Denison.
In lieu of flowers, donations may be made to the Good Shepherd Lutheran Church, or to the public library of your choice.
The family would like to thank the staff, nurses, and aides of the Floresville Residence and Rehab Center where Mary Louise received professional care for the nine years that she resided there. Sincere appreciation goes to the Guadalupe Regional Hospice Services for their help and guidance during a difficult time. Many thanks to Pastor Wally and the members of her church family at Good Shepherd Lutheran Church. You are all much appreciated.