Angelita Davila Amador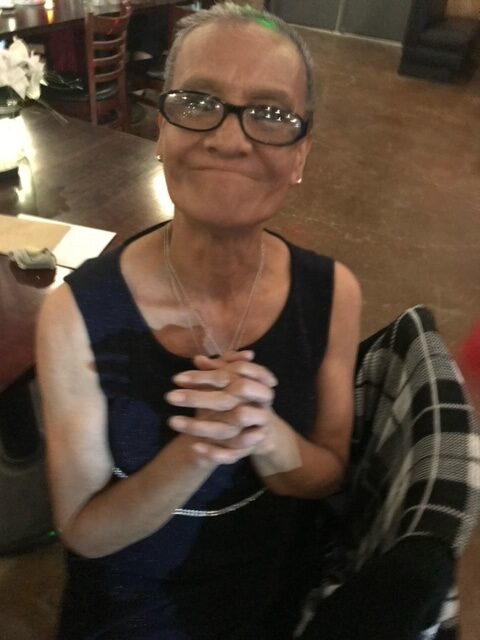 Angelita Davila Amador, Age 67 of Kenedy, TX passed away on November 2, 2023 at home surrounded by her loving family. Angelita was born on December 31, 1955 in Karnes City, TX to the late Frank and Teresa Rodriguez Davila. She married Alfredo G. Amador on November 13, 1982 in Kenedy; was a loving wife, mother, grandmother, great-grandmother retired from K.I.S.D and was a member of Our Lady Queen of Peace Catholic Church.
She is preceded inn death by her parents, Frank and Teresa Rodriguez Davila; sister, Aurora Gonzales; brother, Angel Davila; brother-in-law's, Matias Gonzales and Ramon Rodriguez.
She is survived by her loving husband, Alfredo G. Amador of Kenedy; children, Anna Lisa Amador of Kenedy, Audrey Helen Amador of Skidmore, Angelita Theresa Amador of Kenedy, Aurora Nicole Amador Varra of Beeville, Anthony O'Brian Amador of Kenedy, Alvin Andrew Amador of Beeville, Albert Theodore Amador of Skidmore; sisters, Nicolasa Rodriguez of Kenedy, Connie Sotelo of Temple, 17 Grandchildren, 7 Step-grandchildren, 2 Great-Grandchildren and numerous nieces, nephews and extended family members.
A Holy Rosary will be recited Wednesday, November 8, 2023 at 7PM in the Eckols Funeral Home Chapel. Funeral mass will be celebrated Thursday, November 9, 2023 at 10AM at Our Lady Queen of Peace Catholic Church with the Rev. Robert Ploch officiating.