Adam Nunez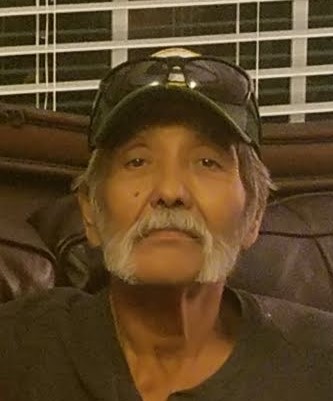 Adam Nunez, Age 68 of Kenedy, TX passed away on Thursday, May 11, 2023 in San Antonio, TX.  Adam was born on April 26, 1955 in Kenedy, TX to the late Jose Maria and Ignacia Meza Nunez. He married Josephine "Josie" Ortiz on January 24, 1976 in Yorktown who preceded him death on June 3, 2019.  He worked for Staples oilfield as a driller before retirement; was a loving husband, father, grandfather, brother, uncle and a member of Our Lady Queen of Peace Catholic Church.
Adam is preceded in death by his loving wife Josephine "Josie" Ortiz Nunez; parents, Jose Maria and Ignacia Meza Nunez; sister, Sandie Tenberg; brothers, Joe Nunez, Eloy Nunez and Victor Nunez.
Adam is survived by his children, A.J. Nunez of Kenedy, Ashley Nunez and Robert Garcia of Humble, Amy Nunez and Luis Gonzales of Kenedy; sisters, Eva (Nasario) Ochoa of Runge, Mary (Randy) Hall of Moxxville, NC; brothers, Paul (Lillie) Nunez of Runge, Gerardo (Diana) Nunez of Karnes City, Roland (Mary Jane) Nunez of Kenedy, David Nunez of Runge; grandchildren, Daryan Moreno, Joseph Lane, Joslyn Lane, Daniel Gonzales, Nina Garcia, Hope Nunez, Adam Joseph Nunez, Faith Nunez, Miranda Nunez, and numerous nieces, nephews, extended family members and dear friends.
A Holy Rosary will be recited Tuesday, May 16, 2023 at 7PM in the Eckols Funeral Home Chapel. Funeral Mass will be celebrated Wednesday, May 17, 2023 at 10AM at Our Lady Queen of Peace Catholic Church with the Rev. Robert Ploch officiating. Interment will follow in the San Luis Cemetery in Yorktown, TX.
Serving as Pallbearers: Chris Morin, Brandon Nunez, D.J. Nunez, Alan Nunez, Orlando Nunez and James Nunez.
Honorary Pallbearers: Daryan Joseph Lane, Adam Nunez, Jr.