HILDA D MEDINA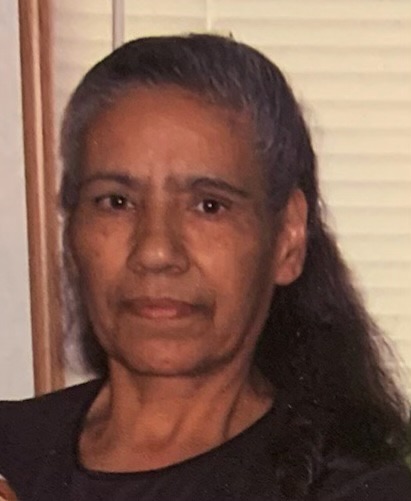 Hilda D. Medina, Age 76 of Kenedy, TX went to be with her Lord and Saviour on May 8, 2023. Hilda was born on August 19, 1946 in Falls City, TX to the late Pedro, Sr. and Eloisa Trevino De La Garza. She was a loving wife, mother, grandmother, sister, aunt, homemaker of the Pentecostal Faith who will be greatly missed.
Hilda is preceded in death by her husband, Bernabe R. Medina; parents, Pedro, Sr. and Eloisa Trevino De La Garza.
Hilda is survived by her daughters, Melinda Seaman and husband Randy from Stafford, AZ, JoAnn Medina Gonzales and husband Pete of Kenedy, Eva Rodriguez and husband Henry of Kenedy; sister, Dora Diaz of Kenedy; brothers, Gus De La Garza of Kenedy, Rudy De La Garza of Robstown, Adolfo De La Garza of Poth; grandchildren, Anastasia Seaman, Miranda Seaman, Kymberlee Gonzales, Chloe Rodriguez, Joshua Rodriguez, and a host of nieces, nephews extended family members and dear friends.
Visitation will be held Friday, May 12, 2023 from 5PM to 7PM in the Eckols Funeral Home Chapel with Memorial Services to begin at 7PM with Pastor Natalia Mejia and Pastor Christy Mejia officiating.