Janeane Bingham Quarles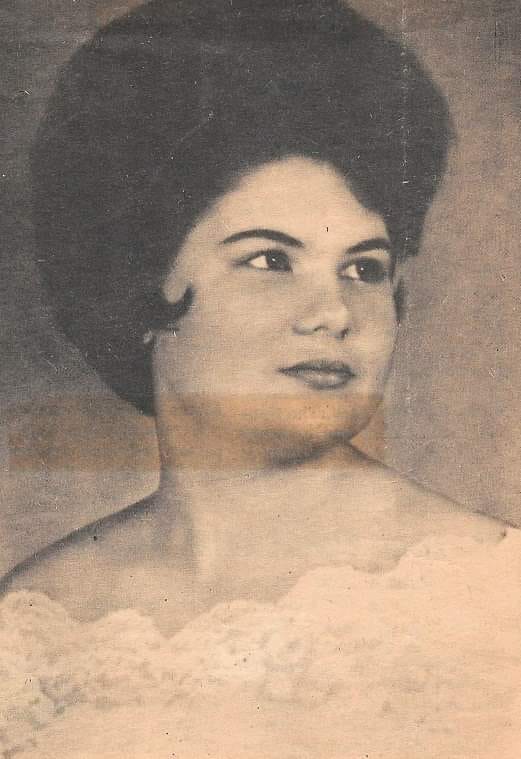 Janeane Bingham Quarles
Wife. Mother. Mamaw. Friend.
Aug 25, 1947 – April 6, 2023
With deep sorrow and profound love, we mourn the loss of Janeane Bingham Quarles. She passed into the arms of her Lord and Savior on April 6, 2023 at home surrounded by her beloved best friend and husband, Jackie Ray Quarles and daughters. She was bold, sassy, beautiful and loving. Jackie and Janeane, originally of Kenedy, TX, moved their family to the New Braunfels in 1987 where they lived and worked and finally retired, moving to Seguin in 2016.
To tell the story of Janeane is to tell the story of two who will always be one. Janeane and Jackie met at Kenedy High School in 1964, married in 1966, had 3 children and continued their love story for nearly 58 years. They have a never-ending love that their family will talk about and attempt to duplicate for many years to come. Janeane was not only a popular hairdresser, she's known for her perfectly coifed hair, incredible skin and beautiful makeup. To her grandkids and their friends, she was "Mamaw", the one they could confide in and find comfort if needed. She loved singing, dancing and watching old movies with her love, Jackie. Janeane lit up when her kids or grandkids performed in recitals, band concerts and marching contests. Her family was everything and she was everything to her family.
Janeane was preceded in death by her father, Morris Ray "M.R." Bingham of Pettus and her mother, Pearl Bingham Alley of Victoria as well as her beloved granddaughter, Kaylee Rianne White of Colorado.
Janeane is survived by her husband, Jackie Ray Quarles, daughter Sheri Lynn White, daughter and son-in-law, Lisa and Marc Heymann, daughter and son-in-law Andrea and Roland Valdez. She is survived by her grandchildren, Morgan White of Colorado, Lauren Heymann and granddaughter-in-law, Robyn Murdock, of Vermont, Harper Heymann of Vermont, Eric Carrillo of New Braunfels, Raegan Carrillo of San Antonio and Trevor Valdez of New Braunfels, Austin Sanchez of Colorado and 4 great grandchildren: Violet, Adam, Matthew, and Augustine. Beloved Sister and Brother-in-law Bobby Joe and Debbie Quarles of Wharton, sister Kathy Bingham of Houston and brother Brian Bingham of Boerne, plus so many nieces and nephews, cousins, extended family and dear, dear friends.
Visitation is scheduled for Tuesday, April 11, 2023 at Eckols Funeral Home and a loving memorial service on Wednesday, April 12, 2023 also at Eckols Funeral Home. Flowers are welcome and donations either of Janeane's favorite organizations: St. Jude's Children's Research Hospital, Cal Farley's Boys Ranch or Shriner's Hospital for Children.
Eckols Funeral Home
420 W Live Oak St, Kenedy, TX 78119