Nora Reyna Del Bosque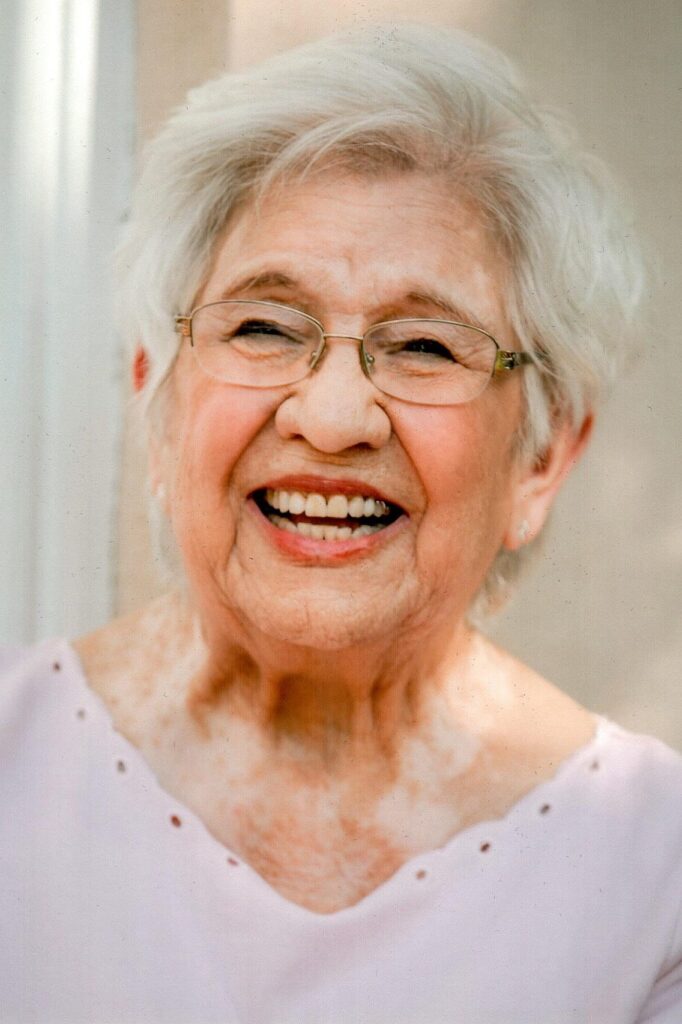 Nora Reyna Del Bosque passed away peacefully beside her family on October 21, 2022. Nora was born in Kenedy, Texas on July 13, 1934. After marring she moved to Beeville, Texas, where she raised her three daughters. It is here where she began her career with Southwestern Bell, also known as AT&T. She moved to Corpus Christi in 1978, where she continued working as a long distance telephone operator for AT&T. After 20 years she retired. She loved her job, she cherished her many longtime friends and colleagues. One of Nora's many joys in life was being an avid reader, reading the newspaper daily to stay informed on current events. She also enjoyed gardening and board games. Playing Scrabble with the family were some of her happiest moments. At the end of the day, family was Nora's primary joy. She was selfless in her devotion to her daughters, grandchildren, and great-grandchildren. Nora's memory will remain forever in the hearts of all the friends and family she touched.
Loving mother of Delma Del Bosque and her husband Ismael Izaguirre, Dena Bruni and her husband Ron Bruni, and Donna Del Bosque; beloved daughter of the late Jose and Emilia Reyna; dear sister of Rosita Barrera, and her late brothers Jose, Rufino and Ricky Reyna; cherished grandmother of Jacen Bruni, Meagan Taylor and her husband Anthony, Austin Izaguirre, and Marisa Izaguirre; adored great-grandmother of Brooke Nora Taylor and Caelen Taylor.
The family will receive friends in Eckols Funeral Home Inc., 420 W Live Oak St, Kenedy, Texas 78119 on Friday, October 28, 2022 at 5pm. A rosary will be held for Nora at 7pm.
A Mass of Christian Burial will be celebrated in Our Lady of Peace Catholic Church, 605 Karnes St, Kenedy, Texas 78119 on Saturday, October 29, 2022 at 10am.
Inurnment will follow in the Loma Alta Cemetery in Kenedy, TX