August Alvin Moy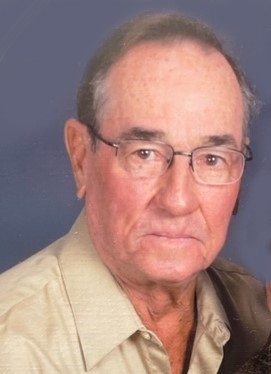 August Alvin Moy passed away at his home on Oct. 25, 2022 into the loving arms of the Lord at the age of 85. August (Gus) worked for many General Motors dealers in and around the San Antonio area. He retired from General Motors Parts. He married the love of his life Evelyn Gawlik Moy on June 1, 1957. Together they raised three children Michael, Michelle, and Mark. Gus loved to go hunting and fishing and raising his cattle. His favorite time was spent with his grandchildren and great grandchildren.
Gus was preceded in death by his parents Herman and Susan Moy, daughter Michelle Moy Basham, Son-in-law Michael Basham, three brothers and three sisters.
He is survived by his wife of 65 years Evelyn and will be greatly missed, sons Michael (Trish) and Mark (Janet). Grandchildren Brian (Mary Rae) Moy, Amie Moy Moore (Shawn), Kristin Basham Bitsis (Chris), Cody Basham, Derek Moy (Alyson), Jordon Moy Rogers (Tyler) Great Grandchildren Lilly Jo, Aubrie, Lane, Evelyn, Margaret, Olivia, Melody and August.
Family Visitation and Viewing will be held Monday, October 31, 2022 from 10:30 A.M. to 11:30 A.M.; with a Holy Rosary at 11:30 A.M. followed by Funeral Mass being Celebrated Monday, October 31, 2022 at 12:00 P.M. at the Blessed Nativity of the Virgin Mary Church in Cestohowa, TX.  Interment will follow in the Cestohowa Cemetery, Cestohowa, TX.
Serving as Pallbearers: Nephews Ed Wiatrek, Gregory Wiatrek, Bruce Wiatrek, Nathan Moy, Grandsons Brian Moy, Derek Moy, Cody Basham.