Ralph Nelson Blaschke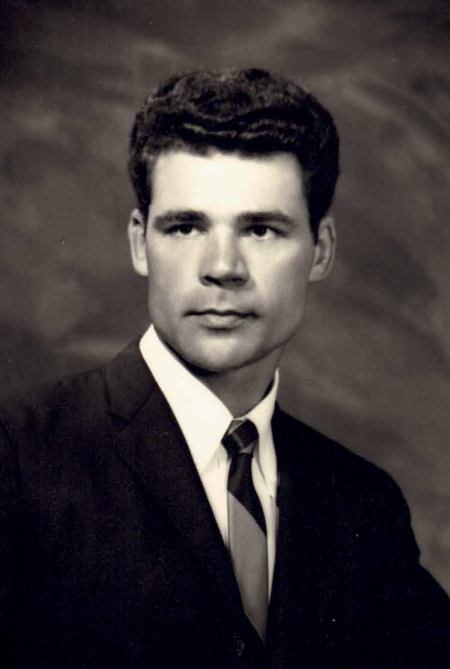 Ralph Nelson Blaschke, age 78, died Wednesday evening, October 13, 2022 at his home in Kenedy, Texas. Born on November 29, 1943, he was the son of the late Edgar Blaschke and Nora (Huebner) Blaschke of Kenedy, Texas.
Ralph spent over 50 years working in the oil and gas industry in Fashing, Texas where he began as a "roust-a-bout" and retired as plant manager with Chevron. Although Ralph held a full-time job most of his life, he had many other work interests. He enjoyed doing paint and bodywork, did auto mechanics on cars or hot rods with friends, and constructed, built, and did woodwork or just about any other hands-on project you could think of (none of which he ever considered actual "work.")
In his spare time, Ralph enjoyed fishing at Choke Canyon, watching car races, barbequing, and listening to music on his back porch with just about anyone who would stop by to visit and say "hello". He was an avid Louis L'Amour fan, watched countless westerns, and swore he "should have been a cowboy." Ralph loved to read about Texas History and always believed he would find buried treasure somewhere in the Karnes County area. Ralph was probably most known for his extravagant tales and stories which were enjoyed by many along with his perfectionism and dedication to hard work all of his life.
Ralph is survived by his loving wife of 58 years, Janice (Salge) Blaschke, along with three children: David (Hilary) Blaschke of Round Rock, Texas, Kristi (Cecil) Boening of New Braunfels, Texas, and Kelli (Eloy) DeLeon of Pawnee, Texas. Grandchildren include Cailin and Brendan Glover, John Tomas (J.T) Blaschke, Cayson Boening, and Jacob and Hanna DeLeon. Surviving siblings are Darrell (Charlene) Blaschke, Royce (Donna) Blaschke, Edgar Jr. (Sally) Blaschke, Ruthie (Greg) Burk, and numerous nieces, nephews, and relatives. Ralph was preceded in death by his parents, infant sister Cynthia Blaschke, older sister Cathy Thau, and brother-in-law Stewart Thau.
A memorial service for Ralph Blaschke will be held at Good Shepherd Lutheran Church on Friday, October 21, 2022 at 10:30 a.m. followed by a meal in the Good Shepherd Lutheran Church Fellowship Hall. A private burial service will be held for the family Friday afternoon.
The family would like to thank the staff of Dr. Joel Saldana's office, Kaiser Home Health, and the staff at Exclusive Home Health and Hospice in Beeville, Texas for their loving care and support over the past several years.