Elvia N. Trevino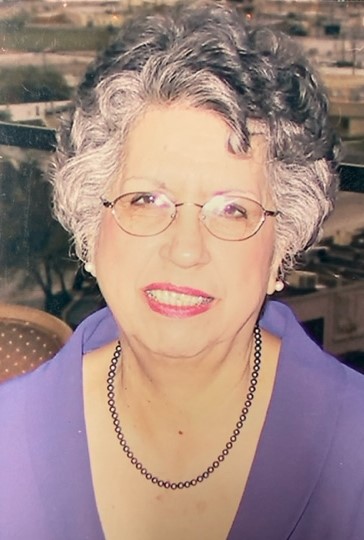 Elvia N. Trevino, Age 93 of San Antonio, formerly of Pawnee, TX passed away surrounded by her loving family on Sunday, August 21, 2022 in Karnes City, TX. Elvia was born on October 17, 1928 in Pawnee to the late Francisco P. and Emma Salinas Trevino. She was a civil servant at Kelly Air Force Base in the cataloging division before her retirement, a loving daughter, sister, aunt and friend to many and a member of Our Lady of Guadalupe Catholic Church.
Elvia is preceded in death by her parents Francisco P and Emma Salinas Trevino; sisters, Elsa Leal, Estella Villarreal, Eva Trevino; brothers, Alvaro Trevino, Alfonso Trevino, Adolio Trevino and Artagnan Trevino.
She is survived by her sister Emma Hartley of Schertz, TX; numerous nieces and nephews who were all her cherished children and a host of extended family members.
Visitation will be held Friday, August 26, 2022 from 5PM to 7PM with a Holy Rosary to be Recited at 7PM in the Eckols Funeral Home Chapel. Funeral Mass will Celebrated Saturday, August 27, 2022 at 10AM at Our Lady of Guadalupe Catholic Church in Pawnee, TX with the Rev. Ryszard Zielensky and Rev. Romeo Salinas officiating. Interment will follow in the Our Lady of Guadalupe Catholic Cemetery in Pawnee, TX.
Serving as Pallbearers: Bobby Leal, Jay Hartley, Jimmy Villareal, Javier Villarreal, Joel Trevino, and Dolie Trevino.
Honorary Pallbearers: Fernando Chacon and Albert Villarreal.