Jessie Beltran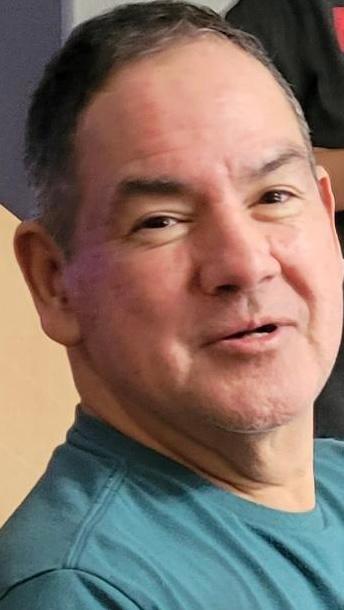 Jessie Beltran, Age 59 of San Antonio, TX formerly of Karnes City, TX passed away on Tuesday, August 9, 2022 in San Antonio, TX.  Jessie was born on May 8, 1963 in Karnes City to the late Manuel and Guadalupe Pena Beltran.  He married Angela Guerrero on December 24, 1982 in Kenedy; was a head cook for Luby's restaurant, a loving husband, father, grandfather, son, brother, friend to many and of the Christian Faith.
He is preceded in death by his parents, Manuel and Guadalupe Pena Beltran; sister, Mamie Garza; brothers, Mike Pena and Richard Rodriguez.
He is survived by his loving wife, Angela G. Beltran of San Antonio; daughter, Kasey Beltran and husband Arturo Alonzo of San Antonio; son, Jesse Beltran and wife DezaRae Garcia of San Antonio, sisters, Mary Ann Solis of Seguin, Hope Garcia of Kenedy, Emma Cruz of San Antonio, Cynthia Rodriguez of San Antonio, Gloria Ortiz of Schertz; brother, Rudy Beltran of Idaho; grandchildren, Addison Alonzo and Meghan Beltran.
Family Visitation will be held Sunday, August 14, 2022 from 4P.M. to 6P.M. with a Celebration of Life Service beginning at 6P.M. in the Eckols Funeral Home Chapel. Inurnment will follow at a later date to be determined.