RUSSELL GRAHAM BRILEY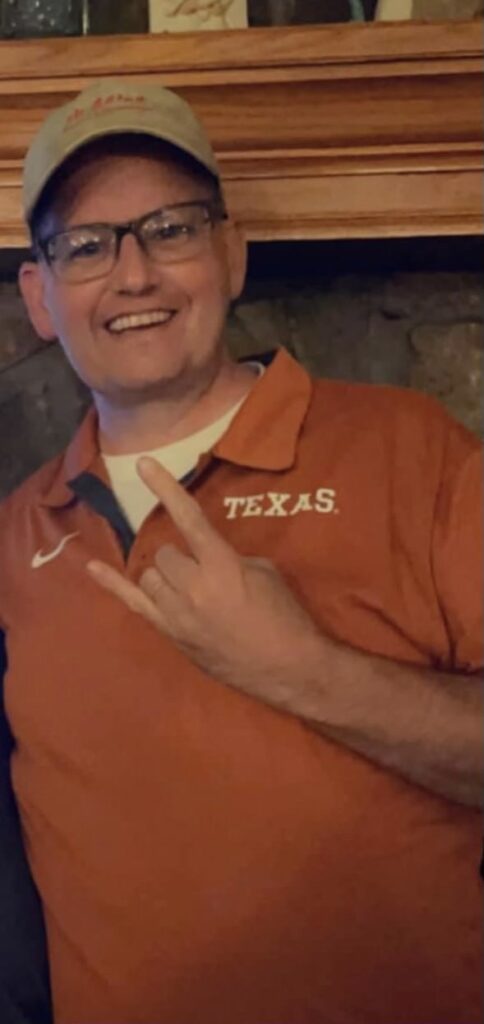 On Wednesday, July 6th, 2022 at 10:41 AM Russell Graham Briley, loving husband, father, and devoted servant of God passed away at the age of 50. Russell was born on May 3rd, 1972 in San Angelo, Texas to Ruth Elaine Briley and Ronald Clyde Briley. He spent his childhood years in Ballinger, Odessa, Gatesville, and Ingram where he graduated from Tom Moore High School in 1990. Russell briefly attended the University of Texas at Austin where he was in the Longhorn Band. He went on to finish his college degree at Austin Graduate School of Theology, graduating with a Bachelor of Arts in Biblical Studies in May of 1995. Russell married the love of his life, Saundra LaKay Irby on January 2nd, 1993 in Kerrville, Texas. Just over 2 years later, they welcomed their first child, a son, Conner Graham followed 5 years later by a daughter, Caleigh Faith. Russell and Saundra were honored to work with churches in Bertram, Harlingen, Rockdale and Kenedy. Upon moving to Kenedy in 2004, Russell began volunteering at the John B. Connally Unit in their prison ministry programs. It didn't take long for Russell to recognize that this was his true passion and calling in life, as he began working as a full-time prison Chaplain in 2010. Russell served in this capacity until the time of his passing and loved serving "the men in white". During this time, he was recognized by Austin Graduate School of Theology with the "Living Stones Award" in recognition of "dynamic and active service to build the kingdom of Christ with dignity and humility". Since his passing, the family has been overwhelmed by stories of how Russell touched so many lives in every community he has been a part of.
Russell is preceded in death by his mother, Ruth Elaine Briley, his loving grandparents, and an infant child that was born into Jesus' arms. Those left to cherish his memory are his loving wife Saundra Briley of Kenedy, TX, his son Conner Briley of Austin, his daughter Caleigh Briley of College Station, his father Ronald Clyde Briley of San Angelo, his brother Ronnie Briley (Kati) of Miles, his sister Regina Bridges (Steve) of Selma, and numerous nieces, nephews, and extended family that he loved dearly. As Russell recently pointed out, he's "always known how much he loved his family, but didn't realize until recently how much he loved his dogs"- Grace and Mindy will miss you Dad.
A visitation will be held at the Kenedy Church of Christ on Tuesday, July 12th from 6-8 PM. A memorial service is scheduled for Wednesday, July 13th at 10 AM at Eckol's Funeral Home, Kenedy, TX, officiated by his uncle, Bryan Briley.
In lieu of flowers, the family asks that memorial donations be made to Connally Kairos (KPMI, P.O. Box 2982,Fredericksburg, TX 78624).