Isaac G. Serna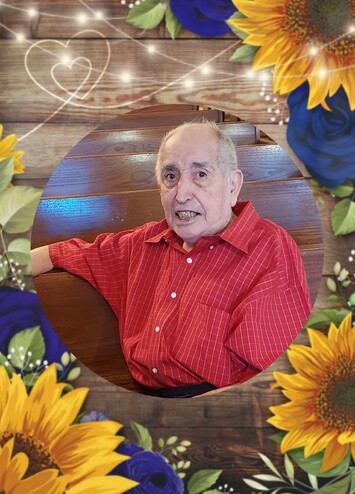 Isaac G. Serna, a lifelong resident of Pawnee, Texas, entered eternal rest Wednesday, July 13, 2022, at Christus Hospital in Beeville, Texas at the age of 66 years, 6 months, and 4 days. Isaac was born January 9, 1936, in El Oso, Texas, the son of Aurelio Serna, Sr. and Louisa Gonzales Serna. Mr. Serna was a hard-working rancher, farmer, a devoted son, brother, and a loving uncle.
Isaac loved everything involving outdoors, cattle, farming, ranching, wildlife, hunting and lately loved watching the deer each evening. Four generations of nieces and nephews will remember him for his smile, kind heart and his secret stash of candy.
Isaac is survived by his brothers Seferino (Elida) Serna from Pawnee, Texas and Dionicio Serna from Guymon, Oklahoma, and sister-in-law Anita Serna from Pawnee, Texas and brother -in-law Servando Villannueva from Garden City, Kansas.  He is also survived by 4 generations of nephews and nieces.  Mr. Serna is preceded in death by his parents, his sisters, Maria Villanueva, Felecita Serna and his brothers, Elifonso Serna and Fernando Serna.
Private Family Visitation will be at Eckols Funeral Home Chapel in Kenedy, Texas on Friday, July 15, 2022, from 3:00pm to 5:00pm.  Public Visitation will begin from 5:00pm to 7:00pm with a Holy Rosary to be recited at 7:00pm.  Funeral mass will be celebrated at 11:00am, Saturday, July 16, 2022, at Sacred Heart Catholic Church in Pettus, Texas.  Intermittent will follow in the Neil Cemetery in Nell, Texas.  Serving as Pallbearers are Roque Serna, Rene Serna, Robert Serna, Fernando Serna, Adrian Marin, Daniel Munos, Gilbert Aguirre, and Leroy Villanueva.
PER FAMILY REQUEST: PLEASE WEAR YOUR FACE MASK INTO CHAPEL FOR FRIDAY VISITATION, ROSARY, AND SATURDAY FUNERAL SERVICE!
Isaac Serna, your labor is done, your home now in heaven; no more must you wait and suffer. Your legacy lives on, our love of the land lives on and we will close the gate for you, Uncle.