Jason Baldera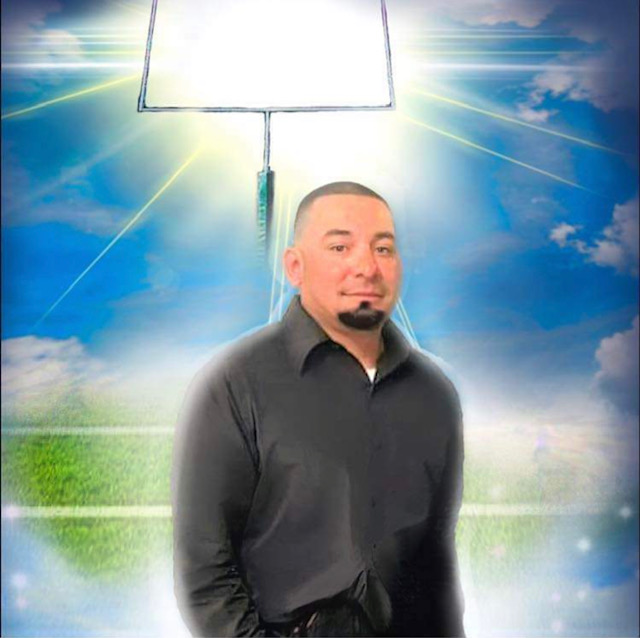 Jason Baldera, Age 35 of Kenedy, TX passed away Monday, June 20, 2022 in New Orleans, LA.  Jason was born on August 8, 1986 in Seguin, TX to Adam Baldera and the late Dora Perez.  He was a loving husband, father, brother, uncle, a graduate of Kenedy High School Class of 2005 and a member of Our Lady Queen of Peace Catholic Church.
Jason is preceded in death by his mother Dora Perez Baldera.
Jason is survived by his parents, Adam and Esperanza Davila Baldera of Kenedy; wife, Tomie Gonzales Baldera of Kenedy; daughter, Rhilee G. Baldera of Kenedy; son Zayvier Jay Bladera of Karnes City; sisters, Amy Bladera of Seguin, Veronica Marie Perez of Kenedy, Leticia Marie Baldera of Kenedy, Denise Davila of Seguin, Rebecca Davila DeLaGarza of Seguin; brothers, Adam Baldera, Jr. of San Antonio, Larry Baldera of Seguin, Ernesto Baldera of Seguin; step-sister, Joesphine Davila of Kenedy; step-brother, Francisco Davila of Kenedy and many dear friends and extended family members.
A Holy Rosary will be recited, Thursday, June 30, 2022 at 7:00 P.M. in the Eckols Funeral Home Chapel. Funeral Mass will be celebrated Friday, July 1, 2022 at Our Lady Queen of Peace Catholic Church with the Rev. Norbert Hermann officiating. Interment will follow in the Sacred Heart Cemetery in Kenedy, TX.