Leoncio H. DeLaGarza, Sr.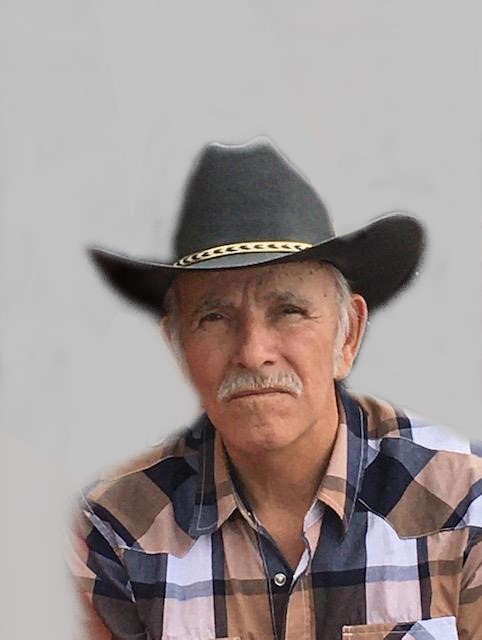 Leoncio H. DeLaGarza, Sr., Age 74 of Kenedy, TX passed away Monday, June 27, 2022 in Seguin, TX. Leoncio was born on August 1, 1947 in Matamoros, Mexico to the late Napolean and Estella Hinojosa DeLaGarza. Leoncio was a loving husband, father, grandfather, great-grandfather, retired as a long haul truckdriver and a member of Our Lady Queen of Peace Catholic Church.
He is preceded in death by his wife, Juanita Arguellez DeLaGarza; parents, Napolean and Estella Hinojosa DeLaGarza; sister, Elodia Gonzales; and brother, Eddie DeLaGarza.
He is survived by his daughter, Almira DeLaGarza Martinez and husband Calistro Ray of Seguin; sons, Juaquin DeLaGarza and wife Trisha of Karnes City, Leoncio DeLaGarza, Jr. and wife Esmeralda of Karnes City, Jose Alberto Martinez and wife Melissa of Michigan; sisters, Andrea Quick of Michigan, Dora Sauceda of Michigan; brothers, Rumaldo DeLaGarza of Corpus Christi, Gilbert DeLaGarza of Angelton, Artisteo DeLaGarza of Michigan, Guillermo DeLaGarza of Harlingen, Richard DeLaGarza of Michigan, 8 grandhildren, great-grandchild and a numerous nieces, nephews, extended family members and dear friends.
A Holy Rosary will be recited Sunday, July 3, 2022 at 7:00 P.M. in the Eckols Funeral Home Chapel. Funeral Mass will be celebrated Monday, July 4, 2022 at 10:00 A.M. at Our Lady Queen of Peace Catholic Church with the Rev. Norbert Hermann officiating. Interment will follow in the Loma Alta Cemetery in Kenedy, TX.
Serving as Pallbeares will be Luzarco DeLaGarza, John DeLaGarza, Roger DeLaGarza, Jaime DeLaGarza, Isaac Martinez, and D.J. DeLaGarza.
Honorary Pallbearers are Tristan DeLaGarza and Christopher Michael Gonzales.