Jose Antonio Guzman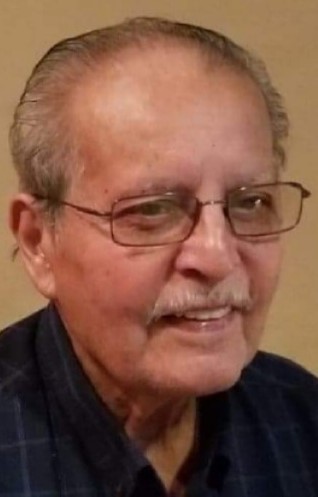 Jose Antonio Guzman was born July 3, 1940 in Kenedy, Texas to his parents Gregorio Serra Guzman and Julia Garza Guzman. He was the youngest of 10 children.
He passed on June 22, 2022 surrounded by his family in the home after a long battle with Alzheimer's.
He is survived by his wife of 61 years Irene and brother Albert. His 3 sons: Ernie (Tasha), Dan (Jamie), and Michael. 7 grandchildren: Andrea (Joey), Curtis (Valarie), Brittany, Urbano, Alyceea, Nicolaus, and Cole. 11 great grandchildren and many nieces and nephews.
Jose was a long time Dallas Cowboys fan and enjoyed watching many sports.
His employment included MAP, Proteus, and finally retired from Sysco Food Service after 21 years.
He was known for his wise cracks and humorous personality often giving family members memorable nicknames.
His family is inviting you for a service at Iles Grandview Park Funeral Home, 3211 Hubbell Avenue, Des Moines, Iowa 50317 on June 28, 2022; visitation 5-7 pm with a rosary to begin at 7 pm. Jose's rosary will be livestreamed from the Grandview Park Chapel on the Iles website. Go to www.ilescares.com just before 7 pm Tuesday and scroll to the bottom of his obituary for the link to join the service.
A Memorial Service will be held at 10 am, Saturday, July 2, 2022, at Eckols Funeral Home, 420 W. Live Oak Street, Kenedy, Texas 78119. Interment of cremains will follow at Sacred Heart Cemetery, Kenedy, Texas.