James Clyde Smith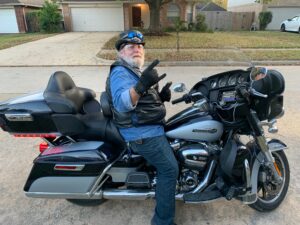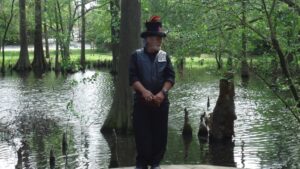 James Clyde Smith, of Rockport, known to most everyone as Bubba, died peacefully on February 8, 2022 in Corpus Christi, Texas, surrounded by his loved ones. He was 65. Bubba was born on November 30, 1956 in San Antonio, Texas, to his parents Edward "Swanee" and Peggy Smith. He married the love of his life Kay Griggs Smith 5/23/1978. They settled in Rockport, TX with their two sons where he was a loving husband, father, Paw Paw, and a friend to many. He and his wife took in friends and family over the years when they needed help and served as steward to many friends of his sons and grandson. Bubba had a boisterous laugh and great found joy in sharing his sense of humor. Having become a widower in 2015, he married Terri Fulton on July 31, 2018.
Bubba's passion in life, after his family, was riding his Harley Davidson. his face lit up when he spoke of the long rides that he would take. He combined these two loves and became known as the Motorcycle Minister, officiating many family weddings. Most of his career as a Construction Supervisor was the Bay Ltd.
Bubba is survived by his wife: Terri, his son and daughter-in-law: Thomas Smith and Colleen Sartain- Smith, his son and daughter in law: Steven and Amanda Smith, and grandchildren: Nathaniel Smith and his fiance Kiya Reeves as well as Raegan, Mason, and Kanon Smith. He also leaves behind his honorary daughter: April Kresta, honorary grandchildren: Michael Solis, Frankie Benavidez, and Logan and Tristan Guidy, as well as two honorary great grandchildren: Cayden and Landon Solis.
Visitation will be held on Saturday, February 19, 2022 from 10:00a.m. to 12:00p.m.  at Eckols Chapel. Celebration of Life Services will be held at 1:00p.m. at Eckols Chapel on Saturday, February 19th with Rev. Billy Placker officiating. Interment to follow in Kenedy Cemetery. Pallbearers: Thomas Smith, Steven Smith, Nathaniel Smith, Michael Solis, Tristan Rittiman, Colby Wade, Jimmy Lee, Mykee Zavala, Freddie Lozano.
Memorials may be made to the Patriot Guard Riders