Richard Allen Vickery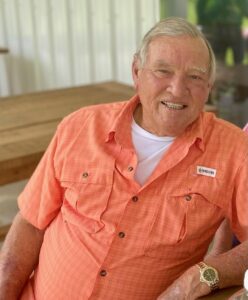 Richard Allen Vickery of Edna, Texas was born on August 22, 1943 in Yoakum, Texas to John Madison Vickery and Bertha Donnell Vickery passed away on August 27, 2021 at the age of 78. Richard was a Petroleum Consultant and is survived by his wife of 41 years: Patricia Martin Vickery. He is also survived by: daughter: Robin (Bill) Adank of Meridian, MS; daughter: Elaine (Harvey) Weaver of Victoria, TX, Dee Ann Fuquay of Edna, TX, Valinda Hyde of Louisiana; 15 grandchildren; numerous great grandchildren; sister in law: Margaret Vickery and Bernadette Vickery; brothers: Melvin Vickery and other relatives. He was preceded in death by his parents, siblings, Baby Boy Vickery, Billy Ray Vickery, John Vickery, Larry Vickery, Jimmy Vickery and Don Vickery.
Visitation will be held on Tuesday, August 31, 2021 from 6:00p..m. to 8:00p.m. at Eckols Chapel.
Funeral services will be held on Wednesday, September 1, 2021 at 1:00p.m. at Eckols Chapel with Rev. Harold Fowler officiating. Interment in the Kenedy Cemetery, Kenedy, Texas.
Pallbearers: Cody Adank, Colton Adank, Corey Adank, Christopher Stapp, Chase Weaver, Kyle Aimee, Shawn Gilly, Tim Ryan and Braxton Sinast.