Esperanza DeLosSantos Carrillo Moreno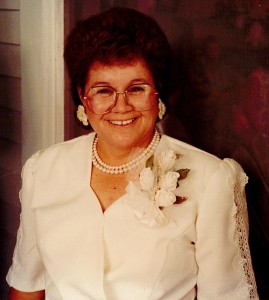 Esperanza DeLosSantos Carrillo Moreno, Age 75 of Runge, TX passed away on January 21, 2015 in San Antonio, TX.  She was born on February 28, 1939 in Runge, TX to the late Juan, Sr. and Felipa Cortez DeLosSantos. She was a retired custodian for the Pettus I.S.D. and a faithful member of the Heavenly Gates Family Worship Center in Runge.
She is preceded in death by her parents Juan, Sr. and Felipa Cortez DeLosSantos; a sister, Vicenta DeLosSantos Rios; brothers; Baldomero DeLosSantos, Ruben DeLosSantos, Arnulfo DeLosSantos, Emmitt DeLosSantos, Juan DeLosSantos,  and Samuel DeLosSantos.
She is survived by her husband Paul Moreno of Runge; daughters, Abigail Brown and husband Dave of Pawnee, Rachel Ann Vera and husband Lou of Pettus, Deborah Carrillo and husband W. Spivey of Boerne; sons, Joe Lee Carrillo and wife Betty Jo of Tuleta, J.D. Carrillo and wife Annie of Pettus; sisters, Lucy Charles of Runge, Aurora Renteria of Amarillo, Nena DeLosSantos Albert of Mission Valley; brothers, Gilberto DeLosSantos of Runge, Rudolfo DeLosSantos of Elmendorf, Juan DeLosSantos, Jr. of Kenedy; grandchildren, Jordan Hope Vera, Kelsey Varie Brown, Austin Carrillo, Sabrina Doe Vera, Clay Davis Brown, Destiny Jean Carrillo, Ruby Red Vera, John Jacob Carrillo, Jolie Christiania Carrillo, Matthew Carrillo, T., Jarran Diego Carrillo, Jaquelene O'maley Carrillo and great  granddaughter Allison Carrillo.
A Prayer Service will be held Sunday, January 25, 2015 at 7 P.M. in the Eckols Funeral Home Chapel.  Services will be Monday, January 26, 2015 at 10 A.M. at Choate Pentecost Church in Choate, TX with the Rev. Robert Charles officiating. Interment will follow in the Runge Cemetery in Runge, TX.