Kimberly Rose Arenal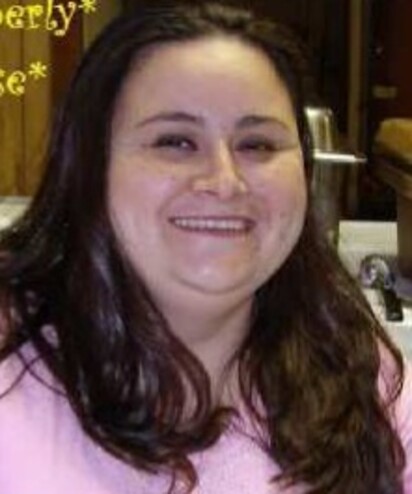 Kimberly Rose Arenal, Age 43, A.K.A Bob of Kenedy, TX passed away on October 9, 2023 in Kenedy, TX.  Kimberly was born on March 23, 1980 in Karnes City, TX to Richard and Valerie Arenal.  She managed the Chruch's Fried Chicken in Kenedy, was a graduate of Kenedy High School Class of 1999 and a 2004 graduate of Coastal Bend College in Beeville, TX. Kimberly was a loving daughter, sister, aunt, niece, cousina dear friend to many and a member of the Church of Jesus Christ of Latter-Day Saints. 
Kimberly is preceded in death by her brother, 2 nephews, 2 uncles, 2 aunts, maternal grandmother Louise Mapes and her beloved paternal grandfather Jose Arenal.
Kimberly is survived by her parents Richard and Valerie Arenal, companion Elias Perez; sister, Stephanie Arenal; brother, Joe Arenal;  nephew, William Cortez; best friend Faith Beltran and  her beloved dogs Jelly Bean and Baby Girl.
Family Visitation will be held Thursday, October 12, 2023 from 6PM to 9PM in the Eckols Funeral Home Chapel. Services will be Friday, October 13, 2023 at 11AM in the Eckols Funeral Home Chapel with President George Worden officiating. Interment will follow in the Sacred Heart Cemetery in Kenedy, TX.
Serving As Pallbearers will be: Jacob Kennedy, Ryan Brandon, Larry Williams, Harold Guerra, Anthony Diaz, and Jake Garza.
Honorary Pallbearers: Cameron Burrage and William Cortez.