Edward Carl Monson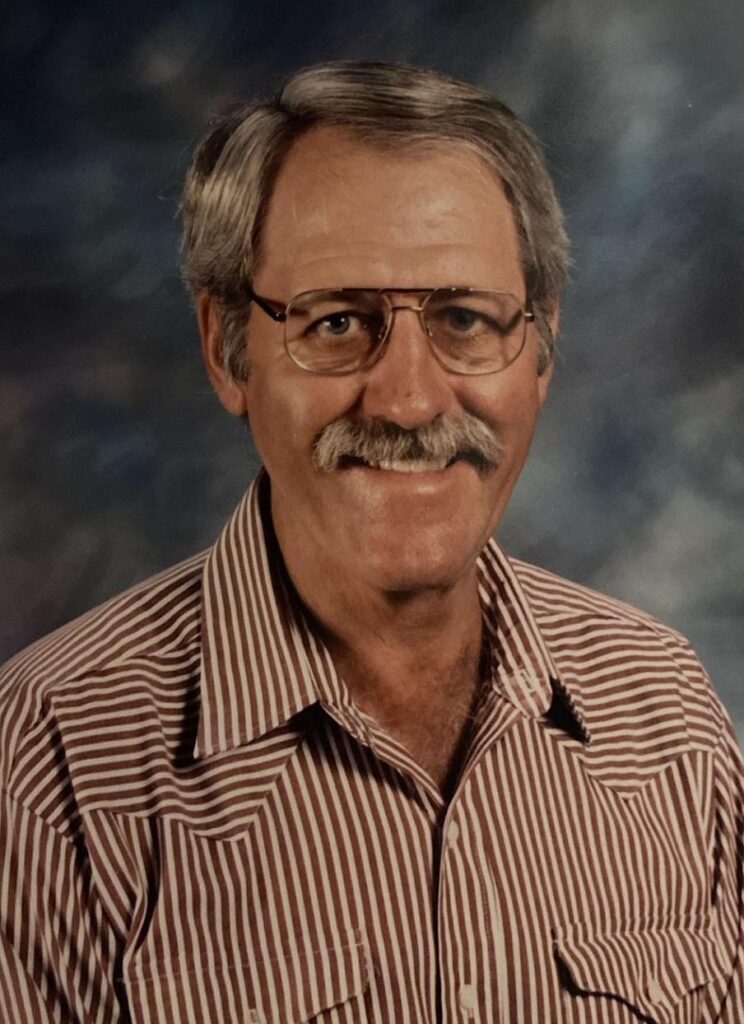 Edward Carl Monson
January 6,1943 – September 30, 2023
It is with heavy hearts that we announce the passing of Edward Carl Monson. He succumbed to his battle with cancer at home on September 30, 2023 with his family by his side.
Ed was born on January 6, 1943. He was preceded in death by his parents, Hilmer Monson and Elsie Eklund Monson, brothers Lawrence and Mauritz Monson, sister Dorothy Monson Hahler, stepson Clint Maddox, nephew Ted Hahler, niece Katherine Hahler Duclos and great nieces Emily and Shalene Monson.
He is survived by his wife Janet Monson, stepson Jason Maddox (Jana), step daughter-in-law Stacie Maddox, grandchildren Ashley Maddox Waller (Matt), Logan Childs Maddox, Noah Maddox, Ella Maddox, Hunter Maddox, Peyton Maddox, great granddaughter Willow Waller, sister-in-law Diana Monson, nieces Patricia Hahler, Marie Hahler, Donna Monson Diaz, nephew Philip Monson and many great nieces and nephews.
Ed was born and raised in Kenedy, Texas. After graduating from Kenedy High School in 1961, he attended Texas Lutheran College and earned his degree. Ed began a 38 year teaching career as an elementary PE teacher in Kenedy. He then taught at Pettus schools as a math and Texas history teacher. Besides teaching, Ed drove a school bus for many years.
Ed was introduced to farming by his father. Working in the fields growing flax, cotton and wheat was a way of life for their family. However, Ed lost his father when he was 9 years old. Soon after, his Uncle Carl Eklund came to live with them and help with the farm. Carl later introduced Ed to cattle ranching which he continued all of his adult life.
Ed just loved to be outside. He was happiest when he was hunting, checking fences, looking at his cows, watching nature and seeing the first Scissor-tail or Purple Martin in the Spring. Riding on the tractor was his heavy thinking time. Lots of problems were solved and even more jokes were thought of.
He was active in the Karnes County and Bee County Livestock Shows. He helped raise money in both counties to buy the projects of students for many years. He was instrumental in the planning and building of the Karnes County Show Barn along with his brother Mauritz.
Ed's commitment to and love for community was shown in how he lived his life. He served the community in many ways including Kenedy ISD School Board, Rotary, Karnes County Coop, Farm Bureau Board, Church Council at Good Shepherd Lutheran Church, Elim Cemetery Association and Texas Lutheran University Corporate Board. He was honored to receive the Citizen of the Year from Kenedy Chamber of Commerce and Friend of the Show from Karnes County Youth Show.
Not only was Ed committed to his community, but also to his family and friends. He was trustworthy, honest, loyal and had a sense of humor that could fill a room with love and laughter.
He met and married the love of his life, Janet Lee. Their marriage brought a new beginning for both of them. They lived a full and meaningful life together for 30 years. During this time they both were committed to each other's families and ultimately brought two families together. Ed instilled his values in us as a family.
We are all better for being his family, his friends, and his community.
A visitation will be held Saturday October 7, 2023 from 4:00-6:00 PM at Eckols Funeral Home. The funeral service will be held Sunday October 8, 2023 at 2:00 PM at Good Shepherd Lutheran Church with interment to follow at Elim Cemetery.
Memorial donations can be made to the Elim Cemetery Maintenance Fund and the Kenedy Education Foundation.
Pall Bearers
Philip Monson
Maurice Diaz
David Kirk-Hahler
Carl Kirk-Hahler
Brad Merriman
Kevin Austin
Donald Smart
Ben Ross Alexander
Honorary Pall Bearers
Lynn Broadway
Charles Hubbard
Causey Smart
Lee Hammock
CJ Merritt
Arnold Dollase
Louie Pryor
Robert Beck
Jim Fox
Johnny Proffitt
Richard Rabe
Kody Kanak
David Stewart
Roger Gaskamp