Jose "Pepo" R. Hernandez, Jr.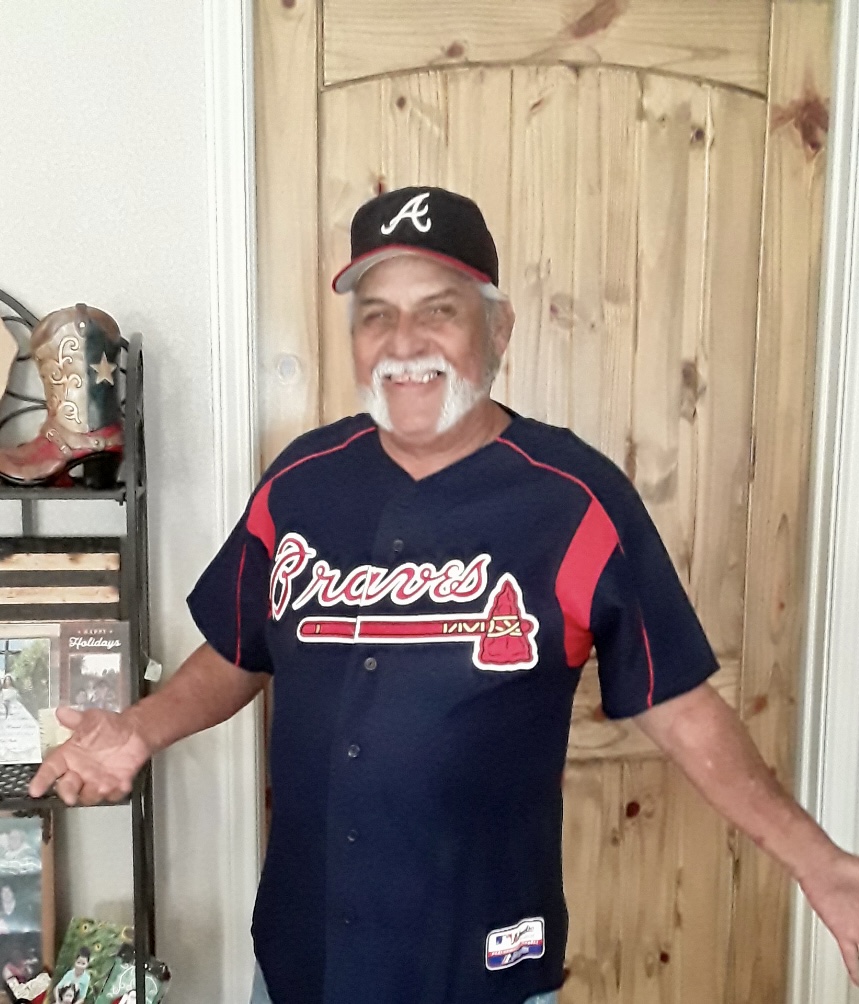 Jose R. Hernandez, Jr. passed away peacefully at the age of 71, on July 25, 2023 with his loving family at his bedside as he entered his eternal home.
Jose was born on February 19, 1952 in Kenedy, TX to Jose and Josephina Hernandez, Sr. A native of Kenedy Texas, Jose dedicated over twenty years working for Everest Minerals Corporation and over nineteen years at the City of Kenedy where he retired in 2016. Jose was a lifelong member of Our Lady Queen of Peace Catholic Church in Kenedy, TX.
Jose enjoyed spending time with family and sharing stories of the good old days while enjoying a few cold ones. Jose enjoyed watching and cheering on his Dallas Cowboys and the Atlanta Braves. Most of all he enjoyed spending time with his beautiful grandkids, and watching them play sports. Popo Joe was their biggest fan and couldn't wait to give them a big hug while telling them how proud he was.
Jose was preceded in death by his parents Jose and Josephina Hernandez, Sr. Wife Juanita Lopez Hernandez, sister Rafela Salinas, sister Maggie Morales, sister Ida Hernandez, brother-in-law Charles (Yolanda) Lopez, and sister-in-law Rosalinda Lopez.
Jose is survived by his son Jose (Bridgit) L. Hernandez, III of Kenedy, son Martin P. Hernandez (Nicole) of Norfolk, VA, life partner Sharon Chesser of Kenedy, sister Adelfa "Chita" (Domingo) Medina of Kenedy, brother Juan Hernandez of Hondo, TX, sister-in-law Rose Marie (Rudy) Elizondo of Kenedy, sister-in-law Virginia Fanning of Kenedy, sister-in-law Martha (Robby) Richardson of Kenedy, sister-in-law Saralyn (Larry) Ferguson of Kenedy, brother-in-law Johnnie Lopez of Kenedy, grandsons Jose "Cuatro" Hernandez, IV and Cristian Hernandez of Kenedy, grandson Kaleb Hernandez of Norfolk, VA, granddaughter Alejandra Hernandez of Kenedy, granddaughter Ashleigh Campu of Norfolk, VA, and numerous cousins, nephews and nieces.
Visitation will be Sunday, July 30, 2023 from 4PM to 7PM with a Holy Rosary to be recited at 7PM in the Eckols Chapel. Funeral Mass will be celebrated Monday, July 31, 2023 at 9AM at Our Lady Queen of Peace Catholic Church with the Rev. Robert Ploch officiating. Interment will follow in the Sacred Heart Cemetery in Kenedy, TX.
Pallbearers: Marcelino Farias Jr., Steven Martinez, Agapito Alvarado, Johnnie Lopez, Darrell Hernandez, and Jerome Barrientez
Honorary Pallbearers: Fernando Salinas, Pete Zamora, and Cristian Hernandez.