James Garza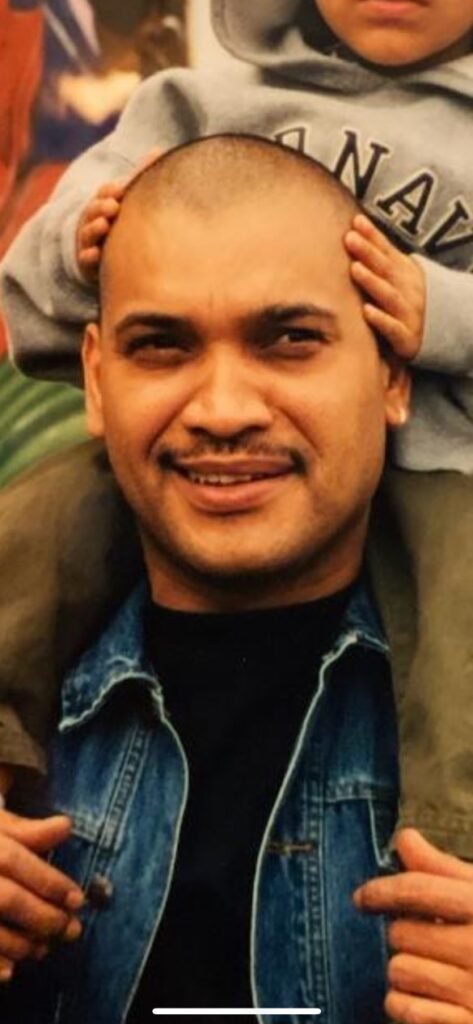 James Garza, 61, of Kenedy, TX, passed away on April 27, 2023.
James was born on November 11, 1961 to Angelica Garza in Karnes City, TX. James was proud to be raised at the Ken-Tex and he never forgot where he came from. He was also a proud Kenedy Lion. He was an All-District, All-State Defense, All- American linebacker for the Kenedy Lions as well as part of the mean machine era. James was a tough player that helped lead the Lions through many successful football seasons. He got to play football at the Astrodome with all the elite players, which was a great accomplishment for him. He graduated from Kenedy High School with honors in 1980. He received a scholarship to play football for Ranger Junior College in Ranger, TX. He later transferred to Southwest Texas University in San Marcos, TX where he received his bachelor's degree in criminal justice.
He worked many years serving his community in human services. He also had a successful career working for the phone company MCI. He led his team with MCI which surpassed numerous goals that exceeded the minimum requirement. He had a gift of conversating with the Spanish language. He was very personable and could communicate with people from all walks of life. He went on to work for the City of Houston until 2020.
In 2021, James moved back to his hometown from Houston. He wanted to be close to family. He spent his time visiting with family and enjoyed watching the Dallas Cowboys. He was an avid story teller. He always entertained his nieces and nephews with various stories of his many life experiences. He was never embarrassed to let people know the hardships that he endured through his childhood and adulthood. He was a true human being that never met a stranger. His laughter is something his family and friends will never forget.
James is preceded in death by his mother Angelica Garza and granddaughter Dream Alexander. He is survived by daughter Aysia Garza (Donnell) , son Miguel Garza, son Emilio Clancy, grandson Dash Alexander, girlfriend Vira Salas, sister Patricia Alvarez, sister Clara Garcia, sister Irma Garza (Tino), brother Edward Garza, brother Connie Garza (Rosie), brother John Garza, brother Randy Garza (Donna), brother Eleazar Garza (Helen) and numerous nieces and nephews and great nieces and great nephews.
Services will be held at Eckols Funeral Home on May 10, 2023 at 5:00pm.