Mildred Marie Norton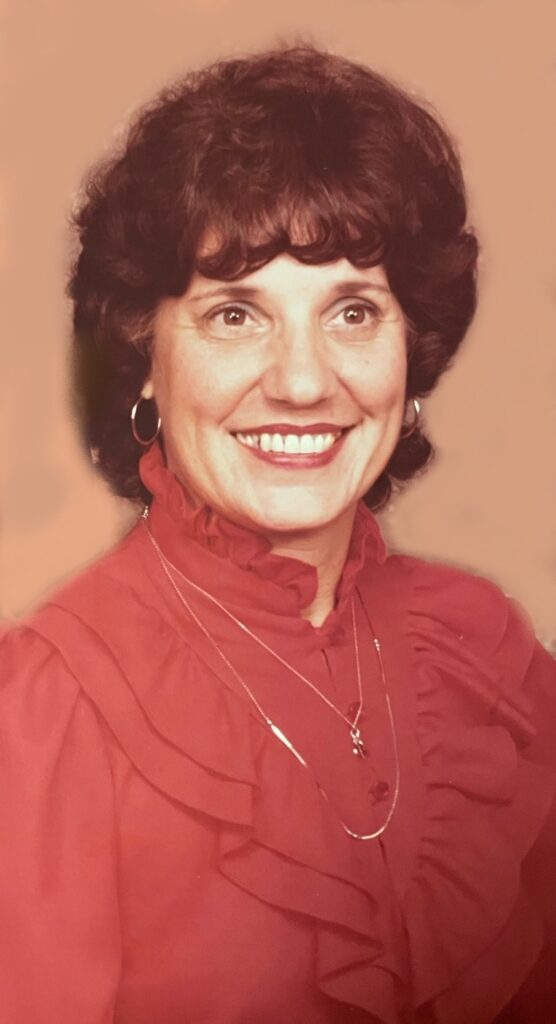 I was born to Frank and Felda Nesloney in the farm house in Pawnee, Texas November 16. 1936. I went to Pawnee school for two years, then we moved to Three Rivers school. I was in the high school band. I graduated in 1956
I was a member of the Pawnee Methodist Church, where I met Ken Norton. We were married in the church on June 9, 1957.  We have been together for 66 years, during that time God blessed me with two girls, Roxann Wheatley and Debbie Riley.  They gave me 7 grandchildren. They in turn gave me 16 great-grandchildren.  I was a housewife for many years plus holding down various jobs.  In 1969 I started working for the Robstown Savings Loan, and finished my working history with DelMar college in 1999.  In 1993 we bought my old home place at Pawnee.  We have lived here ever since.  I am a member of the Pawnee Methodist Church.  Ken and I have tried raising goats and farming. I must say it was fun.  I love all the people I have met, and I want to thank you for being my friend.  God has blessed me with all these grandchildren, and I love each on of them in my own special way.  I love being a Granny trying to keep Ken out of trouble, now that is a job.
I have 3 sisters Gladys, Annie, Beannie, 4 brothers, Felix, Ed, Lee, Vestine. Some of which has gone to God before me. If I could wish God would let me either take care of his nursery or work in his garden.
Visitation will be Friday, January 20, 2023 from 6PM to 7PM in the Eckols Funeral Home Chapel. Services will be held Saturday, January 21, 2023 at 3PM at the Pawnee Methodist Church in Pawnee, TX with the Rev. Amy Nappage officiating. Interment will follow in the Pawnee Cemetery.
Serving as Pallbearers: Brandon Wheatley, Justin Wheatley, Cody Wheatley, Blaine Riley, Jake Riley, Don McAnear and Jason Barker.