Susana Nunez Salinas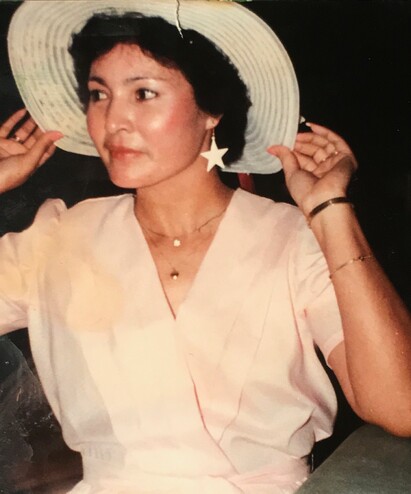 Susana Nunez Salinas, Age 76 of Kenedy, TX passed away on December 17, 2022 in Victoria, TX. Susana was born on November 25, 1946 in Kenedy to the late Manuel L. and Olivia Farias Nunez. She married Bennie Salinas, Jr on December 27, 1986 who precedes her in death. Susana was a loving wife, mother, grandmother, sister, aunt, homemaker, friend to many and a member of Our Lady Queen of Peace Catholic Church.
She is preceded in death by her husband, Bennie Salinas, Jr.; parents, Manuel L. and Olivia Farias Nunez; sisters, Rosita Salinas and Flora Segura.
She is survived by her daughter, Suzette Salinas and Mario Rodriguez, Jr. of Victoria; step-daughter, Norma Jean Salinas and Marin Cantu of Kenedy; step-sons, Michael and Tina Salinas of Choate, Bennie A Salinas, III of Kenedy; sisters, Maria Nunez of Kenedy, Manuela Herrera of Runge; brothers, Joe F. Nunez of Kenedy, Manuel Nunez, Jr. of Nordheim; 7 grandchildren and a host of nieces, nephews, extended family members and dear friends.
A Holy Rosary will be recited Wednesday, December 21, 2022 at 7:00 P.M. in the Eckols Funeral Home Chapel. Funeral Mass will be celebrated Thursday, December 22, 2022 at 10:00 A.M. at Our Lady Queen of Peace Catholic Church with the Rev. Norbert Hermann officiating. Interment will follow in the Sacred Heart Cemetery in Kenedy, TX.
Serving as Pallbearers: Andrew Perez, Michael Byler, Juan Nunez, Christopher Salinas, & Colton Salinas.