Matilde Davila Estrada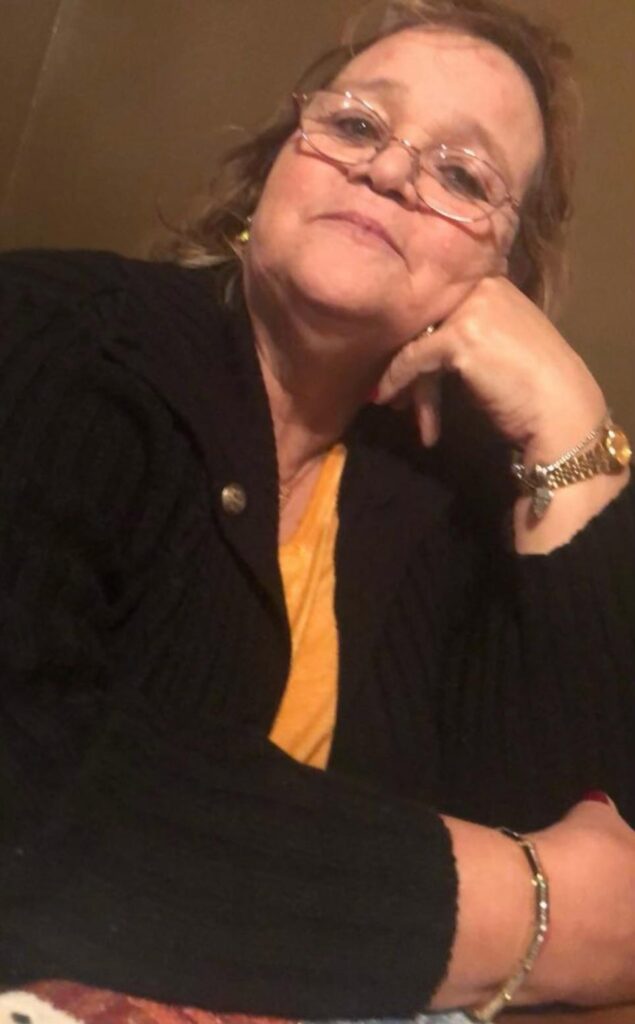 Matilde Davila Estrada, Age 67 of Karnes City, TX passed away on October 1, 2022 in San Antonio, TX. Matilde was born on June 25, 1955 in Kenedy, TX to the late Francisco and Josephina Vasquez Davila. Matilde was a dietary aide, homemaker loving MOM, grandmother, great-grandmother, a member of Gathering of Disciples Church in San Antonio and a friend to many who will be greatly missed.
She is preceded in death by her parents, Francisco, Sr. and Josephina Vasquez Davila; sister, Diana Luna; brothers, Rudy Davila and Jesse Davila.
She is survived by her fiancé, Richard Rodriguez of Karnes City, daughters, Ruth Gonzales of Karnes City, Dina Estrada of Kenedy, Haydee Estrada of Karnes City; sons, Israel Estrada, Jr. of Karnes City, Jesse Estrada of New Mexico, Elias Estrada of Karnes City; sisters, Dora Ann Alvear o Karnes City, Norma Zuniga of George West, Helen Hunco of San Antonio; brothers, David Santos of LaVernia, Johnny Santos of San Antonio, Ramon Salas, Jr of Killeen, 18 grandchildren and 18 great-grandchildren.
A Prayer Service will be held Tuesday, October 4, 2022 at 7PM I the Eckols Funeral Home Chapel. Services will be Wednesday, October 5, 2022 at 10AM in the Eckols Funeral Home Chapel with the Rev. Walter Hill, III officiating. Interment will follow in the Sacred Heart Cemetery.
Serving as Pallbearers: Israel Estrada, Jesse Estrada, Elias Estrada, Elias Estrada, Jr., Jacob Estrada, David Santos and George Fuentes.