Walter R. Long, Jr.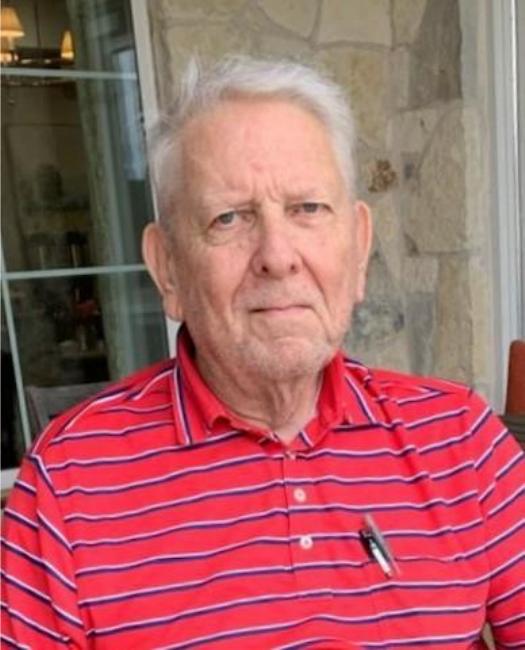 Walter Russell Long, Jr. passed away on September 30, 2022 in New Braunfels, Texas. Walter was born in San Angelo, Texas, on January 9, 1936. He lived the first two years of his life in Sonora, Texas. After his father was injured while working, the family moved to Leon County, Texas, first living in Oakwood and then in Centerville. Walter graduated from Centerville High School in 1953. Following his brother's path, Walter attended Tarleton Junior College, where he was the editor of the college yearbook, before heading to the University of Texas at Austin. After a year of attending UT, Walter was accepted into the University of Texas School of Law. While in Law School, Walter met his future wife, Carolyn Wood Waller. They were married in Austin, Texas, on May 31, 1958. Walter was able to attend college under the ROTC program. Because of his commitment under the ROTC program, Walter had to serve in the army after his second year of law school. He served his two years in the army in Georgia and Colorado, before being honorably discharged as a First Lieutenant, which was quite an achievement since he hated other people telling him what to do. Walter and Carolyn had their first child, Susan Lyndal Long, while living in Colorado. After being discharged, Walter and family returned to Austin so he could complete Law School. Wanting to raise his family in a small town, Walter accepted a position as an attorney in Kenedy, Texas, with the Scarborough and Roberts Law Firm. A few years later he joined the Klingeman Law Firm. After Judge Klingeman was appointed to the bench, Walter became a single practitioner. During these early years in legal practice, Walter and Carolyn had two more children, Walter Russell Long, III and Mitchell Andrew Long. In 1969, Marian C. Whitehead partnered with Walter to form the law firm of Long & Whitehead. Walter and Marian practiced law together for the next 42 years, until they both retired in 2011. Bored in retirement, Walter ran for, and was elected, County Judge of Karnes County. He served as County Judge from 2015 through 2018. Walter loved living in a small town. He served multiple times on the Kenedy ISD school board and on the Karnes County National Bank board, as well as announcing the Kenedy High School Football games for more than 20 years. Walter was a member of Rotary and was a Mason. He collected many longtime friends from Karnes County and they had many adventures. Walter loved outdoors activities (including shooting, hunting and fishing), collecting junk, cheering for the Longhorns, harassing and hanging out with friends and just generally stirring up s**t among friends and coworkers.
Walter was predeceased by his parents, Walter Russell Long. Sr. and Reba Cundiff Long, as well as his wife, Carolyn Wood Waller Long. He is survived by his brother, Joe R. Long, his daughter Lyndal (Edwin) Wiatrek, and sons Russ (Carolyn Rydlund) Long and Mitch (LuAnn) Long. He had eight grandchildren: Lauren (Chris Housley) Wiatrek, Jillian (Anthony) Winn, Tucker (Kelli) Long, Kally (Parks) McNeil, Grace (Tony Torales) Long-Torales, Kathryn Wiatrek, Kassandra Long and Walter R. Long, IV. He also had three great grandchildren: Parker Olivia Winn, Nathaniel Elliott Winn, and Jet Walker McNeil.
There will be no funeral service or viewing, but a memorial gathering of some type will likely take place in the near future. Lyndal, Russ and Mitch would like to thank the people of Karnes County for the love, support, friendship, and/or respect shown our father over the 60+ years that he called Karnes County home. Please do not send flowers or plants. If you would like to honor Walter, please donate to a charity of your choice.