Arturo L. Garza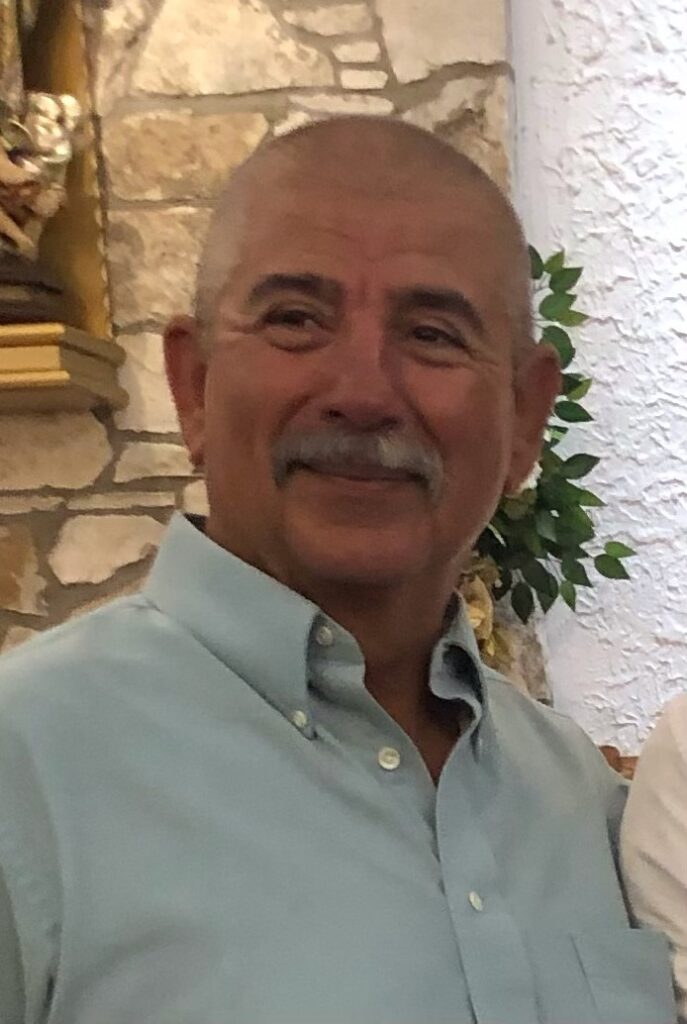 Arturo L. Garza, Age 67 of Kenedy, TX passed away on September 11, 2022 at home surrounded by his family. Arturo was born on July 13, 1955 in Kenedy to the late Librado and Viola Lopez Garza. He married Judy Gonzales on January 5, 1982 in Taft, Tx; retired from Saulsbury as a pipeliner; was a loving husband, father, grandfather, brother, and of the Catholic Faith.
He is preceded in death by his parents, Librado G. and Viola Lopez Garza; and a brother, Alberto Garza.
He is survived by his loving wife Judy Gonzales Garza, of Kenedy; daughters, Kristee N. Samaniego, of San Antonio, Amy Garza of San Antonio; sons, Ali Garza of San Antonio, Alejandro Gonzales of Kenedy; sisters, Elisa Salais of Kenedy, Elsie Lopez of Beeville, Estella Garza of Kenedy, Ellia Garza of Kenedy, Sharon Beard of Tennessee, Annalisa Garza of Kenedy; brothers, Lee A. Garza of Kenedy, Christopher S. Garza of Kenedy, David E. Garza of Kenedy; numerous grandchildren, nieces, nephews and extended family members.
A Holy Rosary will be recited Wed., Sept. 14, 2022 at 7:00 PM in the Eckols Funeral Home Chapel.  Funeral Mass will be celebrated Thurs. Sept. 15, 2022 at 10:00 AM at Our Lady Queen of Peace Catholic Church with the Rev. Norbert Hermann Officiating.  Interment will follow in the Sacred Heart Cemetery.
Serving as Pallbearers: Alex Gonzales, Jerry Rivera, Matthew Samaneigo, Jason Garcia, Jaime Salais, and Mikey Garcez.