Petra "Mami" Rios Garza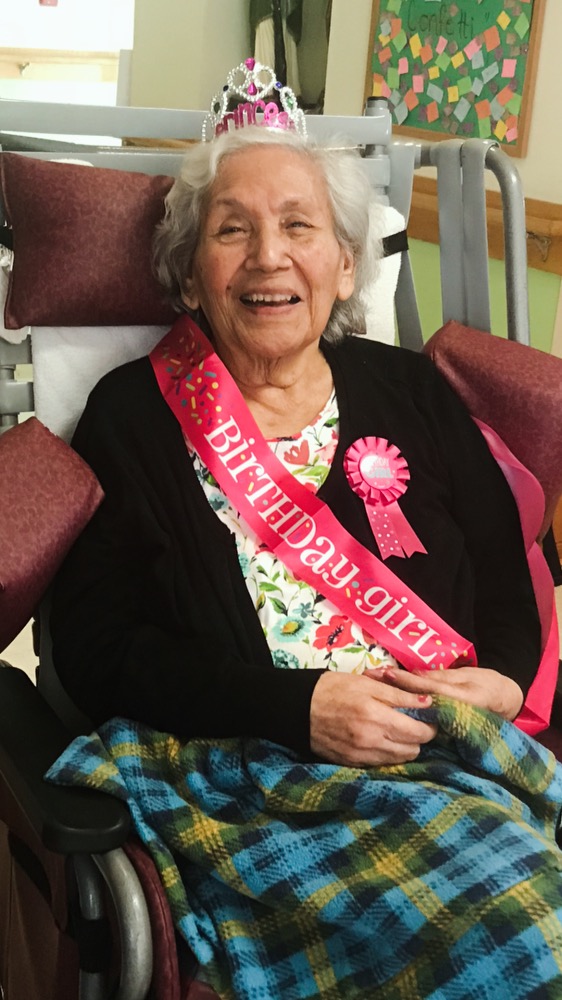 Petra "Mami" Rios Garza, Age 96 of Kenedy, TX passed away on Thursday September 1, 2022 surrounded by her loving family. Petra was born on April 18, 1926 in Runge, TX to the late Pedro, Sr. and Catarina Rodriguez Rios. She married Crispiliano T. Garza on May 1, 1984. Mami was a humble woman who raised her children with much love and discipline. She will be dearly missed by all.
She is preceded in death by her husband, Crispiliano T. Garza; parents, Pedro, Sr. and Catarina Rodriguez Rios; son Alex Caballero; sister, Andrea Rios; brother, Pedro Rios, Jr. and infant brother, Jose Rios.
She is survived by her children, Barbara Garcia and (the late husband George), Josie Caballero, Mary Gomez and husband Wally, Rosie Venecia, Johnny Caballero and wife Linda, Irma Padron, Marty Espinoza and husband Roland; siblings, Tina Puente, Martin Rios, Sr.; sister-in-law's, Soila Flores and husband Reginio, Susana Lara and husband Adolfo, numerous grandchildren, great-grandchildren, great-grandchildren, great-great grandchildren, nieces, nephews and dear friend and roommate Oralia Gonzales.
Visitation will be held Tuesday, September 6, 2022 from 10:00 A.M. to 12:00 P.M. in the Eckols Funeral Home Chapel with Services beginning at 12:00 P.M. with Johnny Caballero officiating. Interment will follow in the Loma Alta Cemetery.
Serving as Pallbearers: Wally Gomez, Eugene Venecia, Greg Rivas, Aaron Cortez, George J. Garcia and Freddie Rios.
Honorary Pallbearer: Pedro Rios, III
We would like to express our gratitude to John Paul II Nursing Home Staff for all the wonderful care given to our precious mother.
Masks Are Mandatory to Enter the building.