Glenda Jean Oehlke Arnold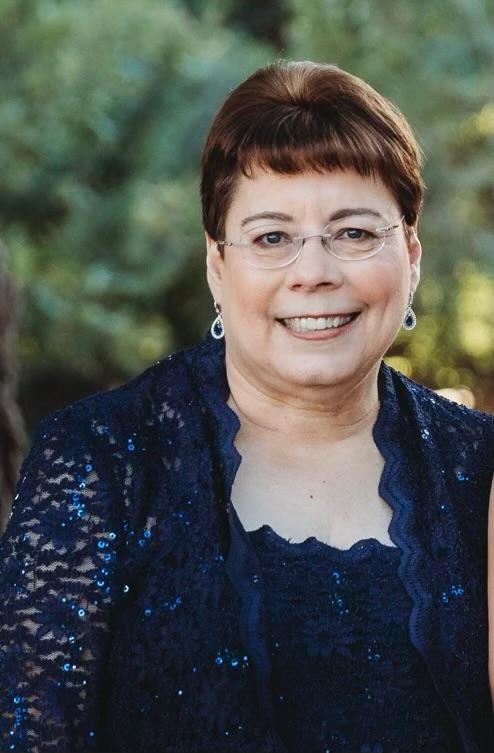 Glenda Jean Oehlke Arnold, 64 of Sugar Land, TX passed away July 21, 2022. She was born on August 27, 1957 in Yorktown, TX to the late Ruben and Vernell Oehlke.  She married Jeffrey Arnold on November 22, 1980 in Alice, TX.  Glenda worked in accounts payable and enjoyed travelling with her family.
She is preceded in death by her parents Ruben and Vernell Oehlke and her mother-in-law Grace Arnold.
She is survived by her husband, Jeffrey Arnold; son, Cody Arnold; daughter, Courtney Garrett (Van); granddaughter, Everly Garrett; sister, Shirley Bleidt (Barry); brother, Vernon Oehlke (Tammy); father-in-law, Red Arnold; sister-in-law, Jennifer Aldrich (Bill); brother-in-law, Mike Arnold (Anna).
Family Visitation will be held Wednesday, July 27, 2022 from 6 p.m. to 8 p.m. in the Eckols Funeral Home Chapel in Kenedy, TX. Services will be held Thursday, July 28 at 2022, 10 a.m. in the Eckols Funeral Home Chapel with the Rev. Wally Schievelbein officiating. Interment will follow in the Kenedy Cemetery.
Pallbearers will be Cody Arnold, Van Garrett, Scott Aldrich, Dylan Arnold, Justin Oehlke, and Ryan Ermis.
Memorials may be made to MD Anderson Cancer Center.