John B. Greve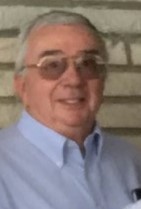 John B. Greve of Kenedy, Texas was born on August 22, 1946 in Salem, Illinois to Charlton Greve and Audine Bachman Greve passed away on April 10, 2022 at the age of 75. Mr. Greve was a member of the Kenedy Rotary Club, Kenedy Lions Club, Boy Scout Leader, Kenedy Library Board and member of M.E.N.S.A. He is preceded in death by his parents and a brother: Robert Greve. Survivors include his wife of 51 years: Diane N. Greve of Kenedy, Texas; his son: Scott (Jessica) Greve and their children: Aiden Saar and Riley Greve of San Antonio, TX and daughter: Jodi Greve of Fayetteville, AR; nieces, nephews, and other relatives.
Memorial services will be held on Monday, April 18, 2022 at 11:00a.m. at St. Matthews Episcopal Church, 309 S. Fifth St., Kenedy, Texas 78119.
Memorials may be made to his church: St. Matthews Episcopal Church Building Fund or the Karnes County Humane Society.