Ester C. Gonzales (Ciccy)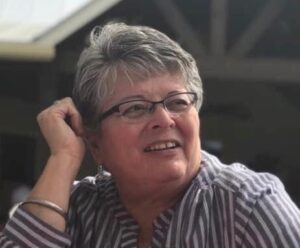 Ester C. Gonzales (Ciccy) passed peacefully surrounded by family on October 16, 2020 at the age of 61. Ciccy was born on July 19, 1959 to Rafael Garibay and Odelia D. Garibay (Lilly). Ciccy was born in Karnes City, Texas and resided in Pawnee, Texas and Eugene, Oregon. Ciccy was the eldest of 3 children, and found her calling in education, where she dedicated over 35 years of her life investing in children's future.
Ciccy was proceeded in death by grandparents Guadalupe Deleon, Soledad Deleon; mother Odelia D. Garibay; brother in law Juan F. Salinas. She is survived by her brother Louis (Aimee) Garibay, and sister Terry Salinas, and nieces and nephews Caitlin Garibay, Madeline (Isaul) Ramos, Cody Garibay, Lindsay Garibay, Garrett Garibay, Mary Kay (Richard) Lopez, Victoria (Gabriel) Gutierrez, Andrea Salinas, John Louis (Katelyn) Salinas and many great nieces and nephews.
Family Visitation will be held Saturday, October 24, 2020 from 9AM to 11AM with A Celebration of Life Service at 11AM in the Eckols Funeral Home Chapel with the Rev. Jesse Berthold officiating.