Ida Mae Pogue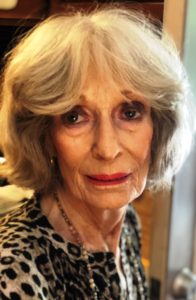 Ida Mae McIver Pogue was born to Hula Mae McIver and James D. McIver on November 1, 1935, in San Antonio, Texas. She attended Alamo Heights High School where she participated in a variety of activities, notably the Jody Drill Team. She attended Baylor University, where she met and fell in love with her future husband Gary Edwards Pogue.   Ida Mae and Gary married in San Antonio on August 6, 1955. They moved to Pawnee, Texas, where she settled into her roles as homemaker and new mom to their first daughter, Lisa.  In 1961 they moved to Kenedy, and welcomed new daughter #2, Laura.  Ida Mae quickly became an integral part of the community, immersing herself in family and church.  As if having two daughters, a husband, and a new home weren't enough, she soon took on the role of "Second Mom", mentor, loyal friend and confidant to her daughters' ever-expanding circle of friends and to her many nieces and nephews.  Throughout the following years, Ida Mae's commitment to family, church, and her husband's growing business continued, along with her love of animals (especially dogs).  These things were the focus of her life.  After Gary's death in 2008, Ida Mae's life changed drastically, and her health gradually began to fail. She joined Gary in Heaven on October 15, 2019, dying in Guadalupe Regional Medical Center in Seguin.  Ida Mae is survived by her daughter Lisa Pogue Yaklin of Kenedy, daughter Laura Pogue Walters and son-in-law Keith Walters of Pleasanton, granddaughter Alexandria Walters of Los Angeles, Gary Luke Walters of Victoria, brother Lanny McIver and his wife Sandy of San Antonio, sister-in-law Dorothy Pogue of Kenedy, and countless nieces and nephews from all over.
Visitation will be held Friday, October 18, 2019 from 5PM to 8PM in the Eckols Funeral Home Chapel. Services will be Saturday, October 19, 2019 at 11AM at the First Baptist Church with the Rev. Jim Pogue and Rev. Matt Singleton officiating.  Private Interment will follow at Sunset in the Pawnee Cemetery.
Donations and Memorials can be made to the Karnes County Humane Organization, The First Baptist Church of Kenedy, and SNIPSA.
Dear God: Grant that your servant Ida Mae, being raised by you through your Son Jesus Christ, may know the strength of his presence and rejoice in His eternal glory.  May Light Perpetual Shine