Barbara Ann Kotzur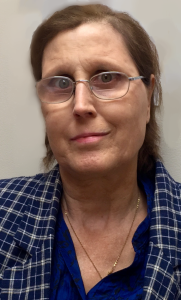 Barbara Ann Kotzur, Age 50 of Karnes City, passed away Tuesday, September 13, 2016 in Floresville, TX. Barbara was born on January 27, 1966 in Karnes City, TX to the late Elia, Sr. and Eugenia Sczepanik Kotzur.  She was a homemaker and a member of St. Cornelius Catholic Church.
She is preceded in death by her parents Elias, Sr. and Eugenia Sczepanik Kotzur; sister, Betty Dragon; brothers, Elias Kotzur, Jr., and Frankie Kotzur.
She is survived by her son, Leroy Kotzur and wife Jessica of Floresville; sisters, Margaret Kotzur of Karnes City, Helen Mick of Alvin, Irene McGovern of Kenedy; brothers, Archie Kotzur of Kenedy and Johnny Kotzur of Kenedy; grandchildren Sierra Kotzur and Austin Kotzur of Floresville.
A Holy Rosary will be recited Friday, September 16, 2016 at 7PM in the Eckols Funeral Home Chapel. Funeral Mass will be held Saturday, September 17, 2016 at 10AM in the St. Cornelius Catholic Church, Karnes City, TX.  Interment will be held at a later date.