JP Ivey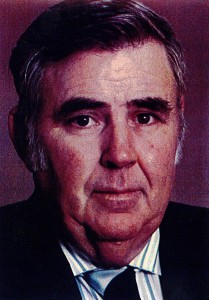 JP Ivey age 82 of Mineral, died July 30th. in Beeville. He was born in Bell County, TX to Louis & Nedro Harmon Ivey. He is survived by his wife Virginia Hurst Ivey who he married Nov. 21, 1952 in Woodsboro. JP was a member of the Friendship Baptist Church and a veteran of the Korean War. He is survived by his wife, Sons Jim (Becky) Ivey of Fairoaks, TX, Terry (Jody) Ivey of Mason County, David (Linda) Ivey of Mineral, Sister Kay Smith of Salado, Brother Louis Ivey of Salado. Grandchildren Heather, Hailey, Justin, Tara, Lacey, Cheyenne, Candace, Kathlene, & Kent. Great Grandchildren Kinsley, Hudson, Tristen, Ryan, Christian, Logan, Nolan, Nomar, Brandon, Blake, Makayla, Cody, Garrett, Luna Mae, & Mauderick. He is preceded in death by his parents & brothers Thomas Ivey and Howard Harmon.
Family Visitaition was held Friday, July 31, 2015 from 7PM to 9PM in the Eckols Funeral Home Chapel.
Funeral Services were held Saturday, August 1 at 11 AM in the Eckols Chapel with Rev. Monte Nolen officiating.
Interment followed  in the  Mineral Cemetery.