Everly Ann Lopez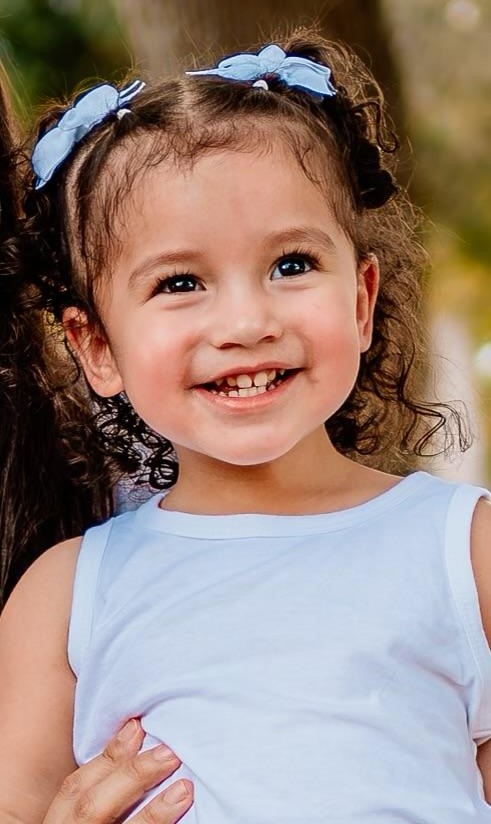 Everly Ann Lopez, Age 2 of San Antonio, TX passed away on October 31, 2023 in San Antonio, TX.  Everly was born on September 15, 2021 in San Antonio to James Anthony, Sr. and Elisa Sanchez Lopez.  Everly an angel with a smile that would captivate your heart was a loving daughter, sister and of the Catholic Faith.
Everly is preceded in death by her brother John Erik Lopez.
Everly is survived by her parents, James Anthony, Sr. and Elisa Sanchez Lopez of San Antonio; brother, James Anthony Lopez, Jr., of San Antonio; Maternal Grandparents, Regino and Sylvia Sanchez of Runge; Paternal Grandparents Johnnie E. Lopez, Sr. of Kenedy and Diana Ochoa of Montgomery and a host of family members.
A Holy Rosary will be recited Monday, November 6, 2023 at 7PM in the Eckols Funeral Home Chapel. Funeral Mass will be celebrated Tuesday, November 7, 2023 at 10AM at Our Lady Queen of Peace Catholic Church with the Rev. Robert Ploch officiating. Interment will follow in the Runge Latin Cemetery in Runge, TX.
Serving as Pallbearers: Johnnie E. Lopez, Sr., Regino Sanchez, Johnnie E. Lopez, Jr. and Raymond Fanning.
Honorary Pallbearers: Eddie Alvarez, Makayla Segovia and Erik Alvarez.