Ralph Glen Gustafson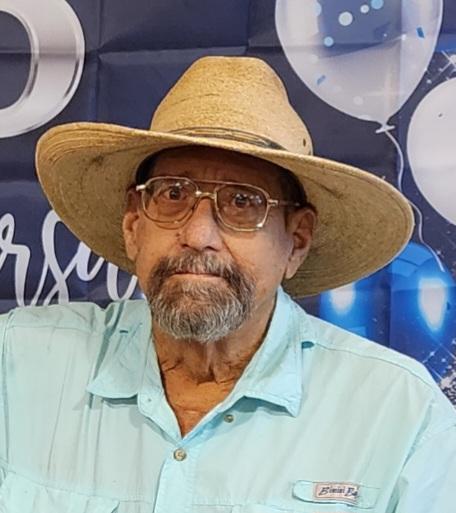 Ralph Glen Gustafson, age 62, was called home to be with his Lord and Savior on October 21, 2023. He was born on October 2, 1961 to Theadore "Bo" and Elvenia "Beanie" Gustafson in Corpus Christi, TX. He was raised in Corpus Christi where he graduated from Mary Carroll High School. He then went on to Del Mar College where he earned a Certificate in Diesel Mechanics.
Ralph loved spending time at his Grandparents Farms where he spent most of his summers during his youth. Over the next few years he held several jobs and even moved to Georgia, with his wife, for a few years. After moving back to Texas he bought a house near Orange Grove, TX and got a job with Texas Department of Transportation (TxDOT) where he was Crew Chief on a road crew laying asphalt on newly built roads and repairing sections of roadway that were bad. He retired from TxDOT after 30 years of service. He enjoyed spending time outdoors tending to his garden, tinkering on anything he could get his hands on and welding old horseshoes together to make Crosses. Since his retirement he became very active within his Church and helped with Mission Robstown, for a year.
Ralph was a loving husband, son, brother, uncle, cousin and friend, willing to help whom ever needed his help. He is survived by his wife, of 33 years, Debra White of Orange Grove, TX; his parents, Theadore and Elvenia Gustafson of Corpus Christi, TX; two sisters, Karen (David) Perring of Robstown, TX and Janet (Allen) Ray of Corpus Christi, TX; a sister-in-law, Sherri McQueen of Rock Hill, SC; a niece, Ariel (Ric) Burger (Corpus Christi, TX); six nephews, Brad Perring (Mesa, AZ), Wes (Sabrina) Perring (Robstown, TX), Kelly (Tyanna) Perring (Odem, TX), Shawn (Kate) Ray (San Francisco, CA), Cody Ray (Ashley Beyer) (Taft, TX) and Sean McQueen (Rock Hill, SC) and numerous great-nieces and nephews. Ralph will be deeply missed by many family and friends.
Funeral Services will be held on October 27, 2023 at Eckols Funeral Home (420 W. Live Oak St., Kenedy, TX).  Visitation will begin at 1pm with funeral services beginning at 2pm, Pastor Calistro Cavasos officiating.  Interment will be held at the Pawnee Cemetery (Hwy 72) immediately following services.  Family visitation and refreshments following at the Gustafson Home (1201 CR 176, Kenedy, TX).
Serving as Pallbearers: Wes Perring, Kelly Perring, Cody Ray, Ric Burger, Jerry Nesloney and William Chesser.
In Lieu of flowers, donations can be made to: Banquete Baptist Church (PO Box 430, Banquete, TX 78339) in his honor.