Joe Fuentes, Jr.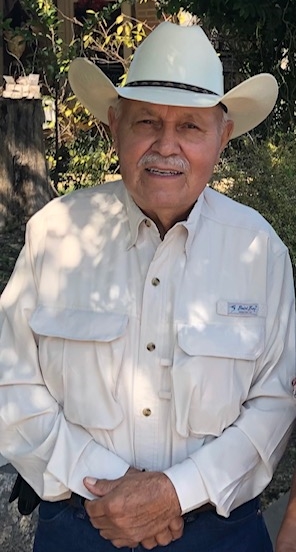 Joe Fuentes Sr., 79, was born in Goliad, Texas, passed away on May 18, 2022. His family was at his side. Joe was born on April 24, 1943, to Maria Fuentes Montalvo. He was a retired certified welder, overall fix it master, and avid fisherman. In fact, there was never a lake, river, or bay that this fisherman wasn't ever drawn to. He was married to Mary Garza Fuentes for 27 years. They had three children Kelly (Yolanda) Salinas, Joe (Elia) Fuentes Jr., and Dana (Ron) Hermes. He had three grandchildren Bianca Mary Salinas, Allison Amanda Salinas, and Tex Asher Hermes
Joe is survived by his brother Roland Montalvo of Robstown, TX., and sisters Martina Mendoza of Sinton, Alicia Agulia of Des Moines, IA, Antonia Garza of Kenedy, Diana Chabolla of Royal City, WA., and Lupita Montalvo of Victoria, TX. He was preceded by his mother, María Fuentes Montalvo, sisters' Audelia Bowen, Anita Villanueva, Estela Hinojosa, and his brothers Juan Garcia and Robert Fuentes Montalvo.
Visitations will be at Our Lady of Peace Catholic Church on Saturday, May 21, 2022, from 10:00 am to 12:30 with a Holy Rosary to be recited at 12:30 P.M. Funeral Mass will be Celebrated at 1:00 P.M. with the Rev. Norbert Hermann officiating. Interment will follow in the Loma Alta cemetery next to his wife in Kenedy, TX.
Serving as Pallbearers: Arturo Hernandez, Joe Angel Segura, Ron Hermes, Tex Hermes, Sam Casanova and Armando Lopez.