Randy B. Price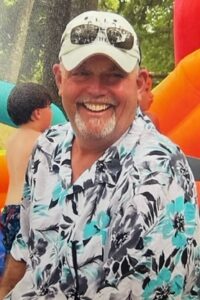 Randy Blaine Price, Age 61 of Kenedy, Tx passed away on March 18, 2022 in San Antonio, TX.  Randy was born on July 29, 1960 in Refugio, Tx to the late Keith Price and Betty Johnston Price.  Randy married Valeria Munoz on June 21, 2008 in Kenedy, TX; served as a Correctional officer at the Connally unit for 8 years, was a loving husband, father, and grandfather.  His passion was to go fishing, he loved to spend time with his family and attended every family reunion possible, bar-b-que and was a diehard Dallas Cowboys fan.   He is preceded in death by his parents Keith and Betty Johnston Price; brothers, Kent price and Michael Price.  He is survived by his loving wife, Valeria Munoz Price of Kenedy, daughters, Betty Guerrero of Pleasanton, Jessica Price of Legarto, Vanessa Cortez of Dallas; sons, Armando Cortez, Jr. of Poth, Zacarias Cortez of Beeville, Robert Semlinger of Kenedy; sister, Brenda (Steve) Laws of Kansas; brother, Shane Price of Houston, 16 grandchildren, 1 Great-Grandson and a host of extended family members and dear friends.
Family Visitation will be held Wednesday, March 23, 2022 from 11:00 A.M. to 1:00 P.M. with Services starting at 1:00 P.M. in the Eckols Funeral Home Chapel with the Rev. Walter Hill, III officiating.  Interment will follow in the Sacred Heart Cemetery in Kenedy, TX.
Serving as Pallbearers will be Shane Price, Armando Cortez, Jr., Joseph Henry Munoz, Lorenzo Gonzales, Yogi Etheridge and Rudy Cortez.
Honorary Pallbearers are Robert H. Semlinger and Isaiah Serna.