Mary Frances Keller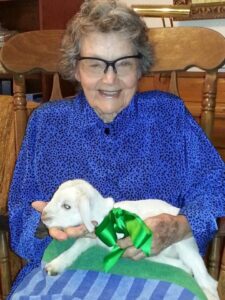 Mary Frances Hudman Keller died Monday night March 21, 2022, following a stroke. She was born in Frost, Texas, September 8, 1929 to Sarah Adaline and John Thomas Hudman. After her father died when she was 8, her mother remarried and she lived on the ranch owned by her mother and stepfather, John Otis Harris, in Mineral, Texas. Her lifelong frugality stared as a child when her mother moved Christmas celebrations to later so that she could shop the post-holiday sales.
Blessed with high intelligence, she graduated from high school in Pettus, Texas at age 14 and attended Southwest Texas Sate Teachers College in San Marcos, Texas to receive a degree in Biology. She met the love of her life, Thomas (Tom) Walter Keller during college when she went for a ride in his airplane. When they married in 1947 she was 18 and had almost finished her first Masters degree in biology. She finished that degree later. They lived the majority of their 72 years of marriage on the outskirts of Brownsville, Texas in a rural ara close to family.
Mary was a true educator and taught students from grade school through college. She spent 4 years teaching college biology and 33 years at Brownsville Independent School District where she completed her career as a counselor at Cummings Junior High School after receiving her second Masters in Counseling from Pan American University. She delighted her students at Cummings by riding her motorcycle to work.
Mary and Tom's love of adventure and nature led them to build a cabin at Rancho El Cielo in the eastern folds of the Sierra madres in Tamaulipas,Mexico. She and Tom introuduced college students as well as their two children to the unique beauty of Rancho El Cielo which eventually led to the colldege developing a biological research station where countless students, scientist, birders and other enjoyed the beauty of the station. In 1985, the United Nations declared El Cielo a UNESCO Biosphere Reserve. Mary and Tom introduced busloads of teachers and students to history, culture and ecology in the interior of Mexico as well as may stateside trips.
Mary was a woman who lived a life full of faith and love. While in Brownsville, she was an active member of the First Baptist Church of Brownsville and later joined the Mineral Baptist Church where she served as a Sunday School teacher. She and her husband also helped sponsor daily coffee clubs and monthly free community breakfasts in Mineral and were generous in their time and funds devoted to people in need.
Later in life, she was also full of grit and determination to live the second half of her life her way, at her family's heritage ranch in Mineral outside of Beeville, She moved there alone after she retired from the school district two years before her husband could retire and join her in 1990. Together, they worked to put the ranch back in order with new buildings and fences and extensive gardens and orchards. First breeding and selling registered Angus cattle, they switched to raising meat goats and were slowly building up their herd. They were joined in Mineral by daughter Linda an husband Allan at the neighboring ranch, who were her main support in later years.
She is survived by daughter Mary Linda Keller (Allan) Cruickshanks, Mineral, son Thomas Walter (Merily) Keller, Jr., Austin, grandchildren Sed (Taya) Keller, Brian (Kate) Cruickshanks, Karen Cruickshanks, and great grandchildren Emilia and Ashlynn Keller, Caleb, Jacob and Lydia Cruickshanks and triplets Charlie, Lucy and James Fassetta. She remained very close to devoted nephews Jack (Becky) and Frank (Vickie) Benton and niece Janet Benton (Steve) Watkins and their children, who also spent time at the ranch as well as nieces Sue (Alan) King, Elizabeth Hudman, Peggy Sue (Patrick) Carter, and Brenda Hudman. She was predeceased by her  beloved husband Thomas Walter Keller in 2020; her grandson Chase Walter Keller in 2000; her brother John Thorman Hudman (J.T.) in 1969; brother Millard Mason Hudman in 2016, and nephew James (Jimmy) Hudman in 1982.
Visitation will be held on Thursday, March 24, 2022 from 5:00p.m. to 7:00p.m. at Eckols Chapel. Graveside services will be held on Friday, March 25, 2022 at 11:00a.m. at Mineral Cemetery, Mineral, Texas with Rev. Jeff Brewer officiating. In lieu of flowers, memorials may be made to: Thomas W. Keller Elementary,2540 W. Alton Gloor Blvd., Brownsville, TX 78520. Checks payable: Thomas W. Keller Scholarship Account.