Roberto A. Salinas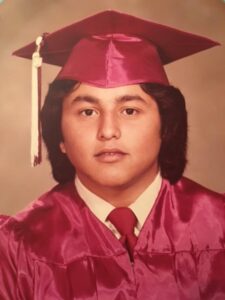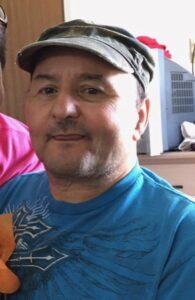 Roberto A. Salinas was born on June 21, 1961 in Kenedy, Texas to the late Benito P. Salinas, Sr. and Maria Alaniz Salinas. He passed away August 18, 2021 at the age of 60 surrounded by his family.  Robert was a loving and caring brother, son, uncle, friend to everyone, and of the Catholic Faith.  He will be missed by all and we will miss him saying his favorite word to all "HEY".
Robert was preceded in death by his parents, Benito P. and Maria A Salinas; his siblings, Rachel Salinas, Benny Salinas, Jr., and Cecilia Salinas.
He is survived by his sisters and one brother, Cynthia Solis and husband Jimmy, Solis, Jr. of Kenedy, TX, Baldomero "Bo" Salinas of Kenedy, TX, Clara Katy Salinas and (Felix Barrera, Jr.) of Falfurrias, TX and numerous nieces and nephews.
A Holy Rosary will be recited Friday, August 20, 2021 at 7:00 PM in the Eckols Chapel.  Funeral Mass will be celebrated Saturday, Aust 21, 2021 at 10:00 AM at Our Lady Queen of Peace Catholic Church with the Rev. Norbert Hermann officiating.  Interment will follow in the Sacred Heart Cemetery in Kenedy, TX.
Serving as Pallbearers will be: Michael Salinas, Colton Salinas, Boddie Salinas, Darren Cruz, Danny Garza, Sean Sutton, James Sutton, Nathan Cantu and Bennie Salinas, III.