Mario Ramirez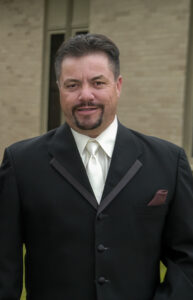 Mario Ramirez was born on January 22, 1957 in Karnes City, Texas to the late Jerome and Isidora Ramirez. He passed away on February 1, 2021 in San Antonio, Texas after a sudden illness at the age of 64. Mario worked as a heavy equipment operator for many years until he recently retired in 2018. He enjoyed barbecuing and listening to Tejano music in the company of his family and friends. He was most proud of his grandsons, Isaac and Gage, and cherished the time he spent with them. He was deeply loved and will be greatly missed.
He is survived by his father, Jimmy Rodriguez, Jr.; children, Mark (Jennifer) Ramirez of Austin, Texas, Melinda "Mindy" (Oscar) Soliz of Alice, Texas; grandchildren, Isaac Oscar Soliz and Gage Mario Ramirez; siblings, Clara Ramirez of  San Antonio, Texas, Jerry Ramirez of San Antonio, Texas, Monica Rodriguez of Seguin, Texas, Blanca Rodriguez of McQueeny, Texas, George Rodriguez of McQueeny, Texas, Ronnie Rodriquez of McQueeny, Texas, and numerous nieces and nephews. He is preceded in death by his parents; Jerome and Isidora Ramirez, Evangelina "Eva" Rodriguez; brothers, Carlos Rodriguez, Mike Ramirez and Jimmie Rodriguez, III.
A Holy Rosary will be recited Friday, February 5, 2021 at  7PM in the Eckols Funeral Home Chapel for immediate family.