James Richard Ruthenberg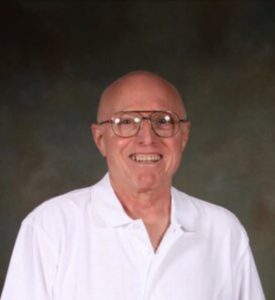 James Richard Ruthenberg, age 76 of Kenedy, Texas peacefully passed away at home on Monday, April 29, 2019 surrounded by his family. Jim was born on July 12, 1942 in Mount Clemens, MI to the late Rudy and Joyce Powers Ruthenberg.  He married his sweetheart Dee Ann Zerfass on April 30, 1966 in Richmond, MI and later welcomed his favorite daughter into the world a year later.  He was a proud American and honorably served in the US Coast Guard; was a skilled craftsman; a member of the First Baptist Church in Kenedy; and a loving husband, grandfather, great-grandfather, a friend to many and a stranger to none.  Jim is preceded in death by his parents, Rudy and Joyce Powers Ruthenberg; great-grandson, James David Ferron; and brother, Charles Ruthenberg.  James is survived by his loving wife, Dee Ann Zerfass Ruthenberg; daughter, Lisa Lynn Atkinson and husband Scott of Kenedy; sister, Bonnie Austin and husband Denis of New Baltimore, MI; brother, Dale Ruthenberg of Wadhams, MI; 5 grandchildren, David Ferron III and wife Renee, Alleasha Smith and husband Lance, Katlyn Martin and husband Sterling, Taylor Garcia and husband Justin, and Jacob Atkinson; 8 great-grandchildren, Sadie, JD, and Daisy Ferron, Jett and Logan Smith, Brody and Kynlee Martin, Addison Garcia, and two more along the way.
A Memorial Service will be held Saturday, May 4, 2019 at 10 o'clock in the morning  at the First Baptist Church, 209 E. School Street, Kenedy, TX with the Rev. Tim Williams officiating.
Memorials may be made to the American Heart Association PO Box 841125, Dallas, TX 75284-1125.