Alberto"El Indio" Hernandez Torres
Alberto "El Indio" Hernandez Torres, born on April 8, 1954 in Sabinas Hidalgo Nuevo Leon, Mexico to Juan Hernandez Lopez and Francisca Torres Robledo passed away on Tuesday, November 6, 2018 at the age of 64. El Indio worked as a Painter/Body Man for Allen Brown for over 30 years and also had his own place by the name of El Indio y Los Hernandez Bros. along with doing ranchwork. He is survived by his wife, Diana Marie Baldarramos Hernandez of Kenedy; his sons, Albert Hernandez Baldarramos of Kenedy, Matthew (Elisa) Hernandez of El Paso, Joseph(Sona) Hernandez, Daniel (Alisha) Hernandez, Adam (Jessica) Hernandez of Kenedy; grandchildren, Darren, Ezekiel, Emmanuel, Elizabeth Hernandez, Marky Rodriguez, Nathaniel Alvarez, Noah Rodriguez, Jocelyn Sifuentes, Marina Amaya, Keiona Amaya; sisters, Margarita Hernandez Torres and Maria Isabel Hernandez Torres; brother, Tomas Hernandez Torres; numerous nieces, nephews, and other relatives. Visitation will be held Friday, November 9, 2018 from 1:00p.m. to 9:00p.m. with a Prayer Service at 7:00p.m. at Eckols Chapel. Funeral service Saturday,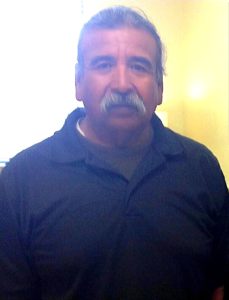 November 10, 2018 at 10:00a.m. at Eckols Chapel with interment in Loma Alta Cemetery. Pallbearers to be his sons, Matthew, Joseph, Daniel and Adam Hernandez, nephew, Gerardo Hernandez and his best friend, Richard Rosales. Honorary Pallbearers: his oldest son, Alberto Hernandez Baldarramos and Chino Hernandez.