Virginia Nell Turnipseed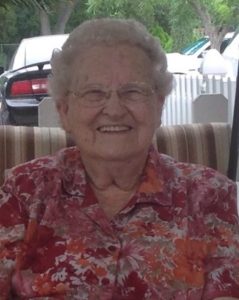 Virginia Nell Turnipseed, 89, of Kenedy, Texas passed away Monday, February 5, 2018 in Kenedy, Texas. She was born December 15, 1928, in Karnes County, Texas, to the late Tom S. Yeater and Ruth McMurray Yeater. She married Harvey L. Turnipseed July 17, 1954. She was a life-long resident of Kenedy, Texas and a member of the Church of Jesus Christ of Latter Day Saints and most recently attended Catholic Mass at the John Paul II Nursing Facility where she was a resident. She worked as a Switch Board Operator for Southwestern Bell Telephone Company, assisted with the ownership of Motor Supply, Inc. and the Kenedy Greyhound Bus Station. She was a homemaker and avid cook known for her wonderful desserts and Sunday dinners. She is survived by daughters, Cherilyn (Lee) Hext of Kenedy, Texas; Tammy Turnipseed of San Jose, California and Brian (Robin) Turnipseed of Granbury, Texas and grandchildren, Ethan Turnipseed of Kenedy, Texas, and Audrey Turnipseed of Granbury, Texas; sister, Joyce Sutton of Portland, Texas and numerous nieces and nephews.  She was preceded in death by her parents and husband, Harvey L. Turnipseed; sisters Lucille Smith, Ruby Mixon and Wilma Lindeman; brothers Bobby Yeater, Roy Yeater and J.T. Yeater.
Visitation is scheduled for Thursday, February 8th from 6:00p.m. to 8:00p.m. with Funeral Services scheduled for Friday, February 9th at 10:00a.m. at Eckols Funeral Home Chapel, Father Patrick Bergin officiating. Burial followed in the Kenedy Cemetery. Serving as pallbearers: Larry Mixon, Brad Yeater,  Michael Yeater, Wayne Yeater, Gary Walsh, Chris Ellis, Dennis Lindeman and Gilbert DeLeon. Honorary pallbearers are her many beloved nieces and nephews.
In lieu of flowers, please make a donation to the Kenedy Cemetery or John Paul II Nursing Home.